Chef Max Hardy has been a friend of Food Bank's for over seven years. He's been a volunteer, a supporter, a member of the Food Bank Culinary Council, and even served as an interim Director in our Community Kitchen in Harlem while it was undergoing renovations. To say that he's made an indelible mark on our mission to fight food insecurity across New York City would be quite the understatement.
To learn more about the talented chef, we chatted with him about his approach to cooking and service as well as what Black History Month means to him. Check out the conversation below!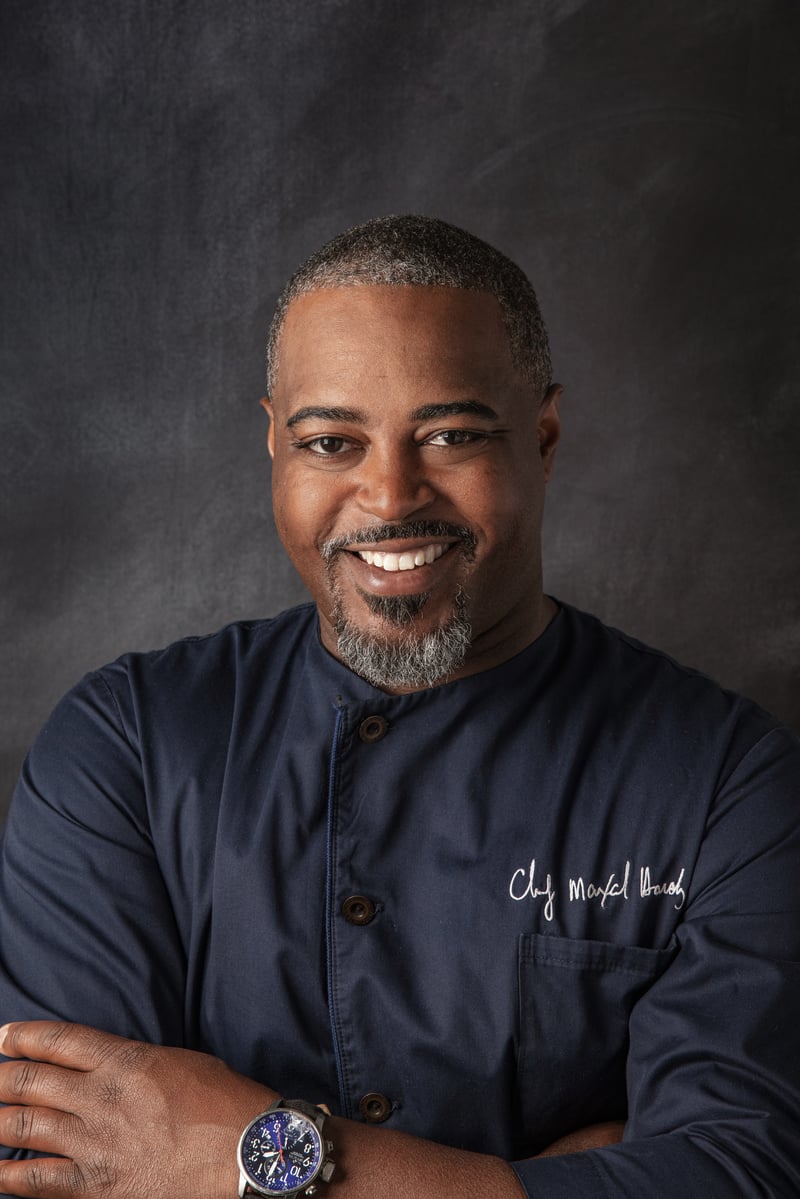 What, for you, is the magic of food?
For me, the magic is all about seeing people smile while they enjoy their food. Simple acts like cooking and baking bread bring people together in such a special way. My mom is Bahamian, and I have so many fun memories of us cooking together.
Do you have a favorite meal memory?
I definitely have a favorite career memory as a chef! I was interviewing for a Kosher catering company and they asked me to do a cooking demo for 3 Rabbis at a synagogue. They gave me a bunch of ingredients and asked me to make Matzah Ball Soup, but I had never made Matzah Ball Soup before. So, I get the Matzah meal and started to make the balls the way I would make a hushpuppy, which is totally the wrong way! I'm making my soup broth and folding my egg whites into the Matzah meal, and everything looks great when I end up serving the dish to the Rabbis.
Afterward, they came into the kitchen and asked to see how I made the Matzah Balls because they knew they were wrong, but they still tasted delicious. One of the Rabbis took a Matzah Ball in his hand and threw it against the wall and it splattered and he said anytime it does that, it's a good Matzah Ball! I had no clue what I was getting myself into, but I made it work, and it's still one of my fondest chef memories ever.
How can folks use food to do good?
This question makes me think of Food Bank's Community Kitchen & Food Pantry in Harlem. Everyone in the neighborhood knows everyone there. One of the things we try to do at Food Bank is challenge the stigma about what it's like going to a soup kitchen. It should feel like going to the grocery store, like going to any other place in the community. I said it earlier, but there really is something powerful about using food to bring people together.
What does Black History Month mean to you?
I keep saying community, but that's what it is, right? For Black History Month, seeing the struggles that African Americans have been through and then to be an African American chef and be able to show how we have influenced food culture is important to me. I think of this month like any other month, it's always important to show the work of African American chefs in the food and beverage industry.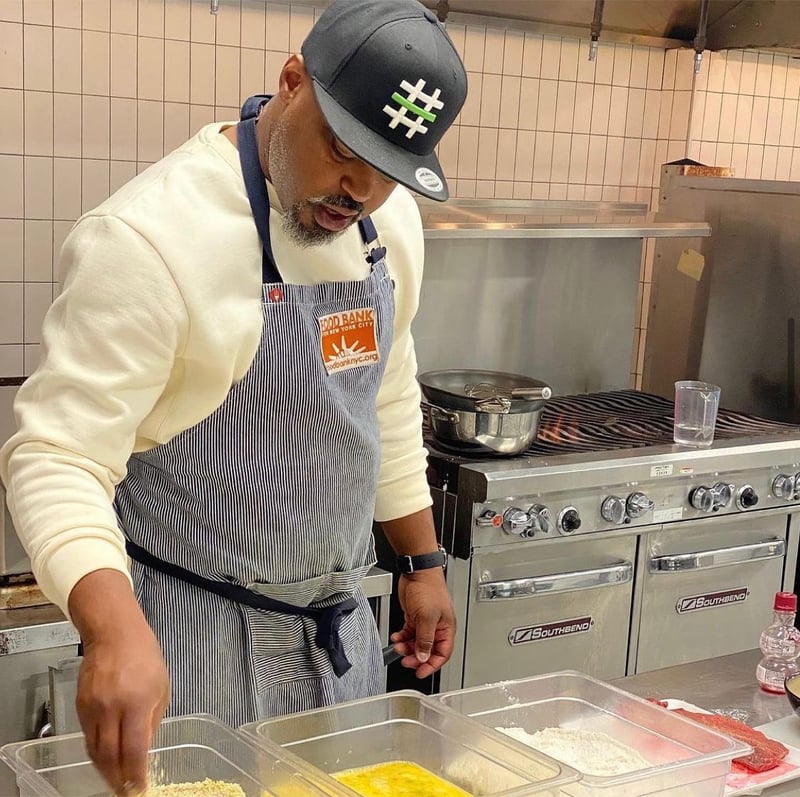 Lastly... if your bodega named a sandwich after you, what would it be called and what would it be?
"The Busy Boss" and it would have crispy chicken tenders, spicy Caribbean slaw, and a guava spicy BBQ sauce on a toasted brioche bun.
For more stories from chefs on the ground, make sure to check us out on Facebook, Twitter, and Instagram.