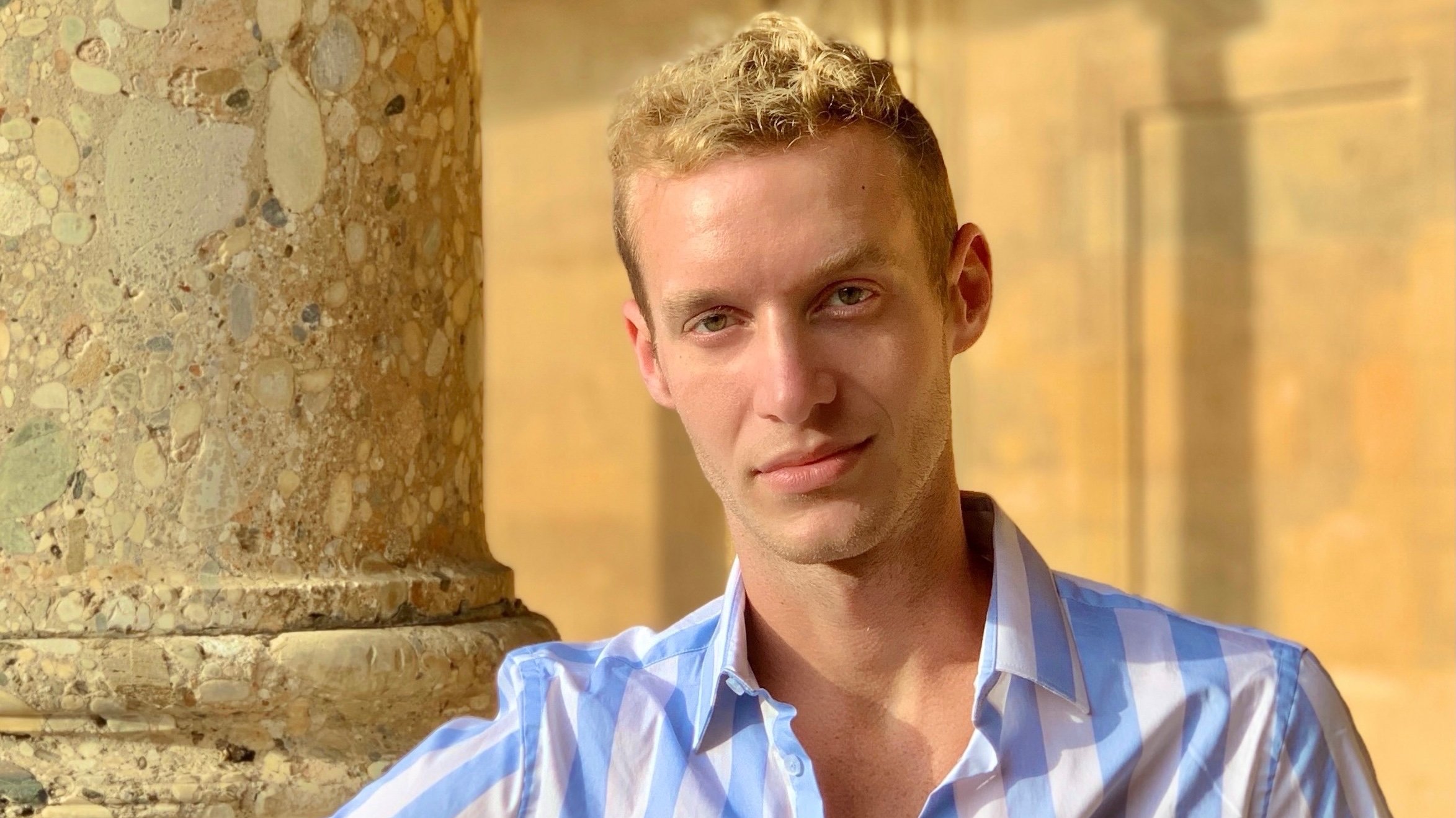 Volunteer Profile: Christopher Larson
Christopher Larson has elevated Food Bank's mission across our virtual programs – including writing letters of hope to our clients through our Dear New York Program and amplifying food resources online as a Food Bank Social Media Ambassador.
Why is Food Bank's mission important to you?
"Food Bank's mission to end food insecurity in NYC is important to me because, as a registered nurse, I've witnessed the negative health effects that occur due to not having dependable access to nutritious food. The number of people who face food insecurity is alarming, as no one should go hungry."
What was your most memorable moment while serving with Food Bank?
"I loved personally dropping off letters at Food Bank's Community Kitchen & Pantry in Harlem and seeing people engage with my posts as a Social Media Ambassador. Knowing that one of the letters I wrote might cheer someone up, or one of my posts might connect someone in need to the right resources, makes me happy!"
Tell us about a meal that is special to you and your family.
"Paella is very special to me and my family. It is the most popular dish in Spain and the ingredients can easily be modified for endless variety! Mi mamá taught me to cook authentic paella and we make it together every time I visit my family in Spain."
Who inspires you to serve?
"The LGBTQ+ community inspires me to serve – help is always given and equality and inclusion are shown to everyone regardless of background, sexual orientation, or gender identity. Reducing hunger for LGBTQ+ and all New Yorkers is reason enough to serve my community!"