Byline: Janis Robinson and Margaret Harrell
Every year, Veterans Day gives us the chance to honor the millions who have served in the United States Armed Forces. But it also offers us an opportunity to shine a light on the pervasive and largely hidden issues of poverty and food insecurity within veteran communities across the country.
Even before the onset of COVID-19, the veteran poverty rate in New York City was 56 percent higher than the New York State average and 79 percent higher than the national average – rates that have only increased throughout the pandemic.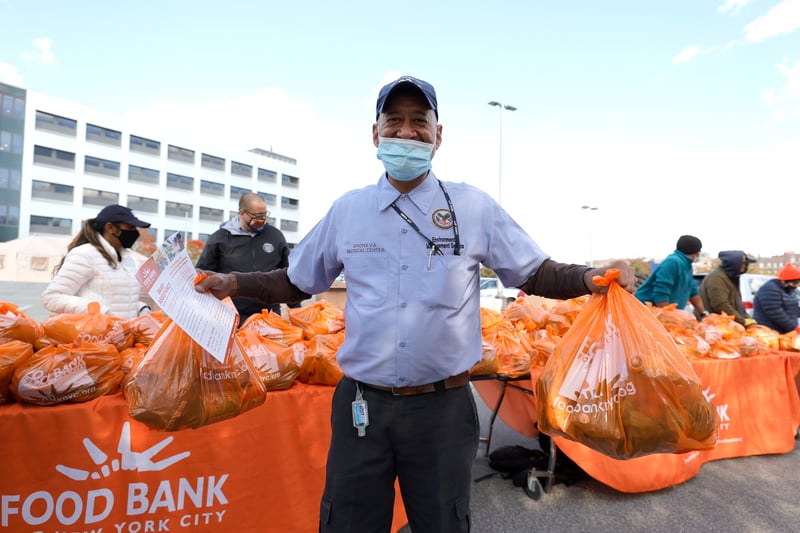 According to a recent report from the U.S. Department of Agriculture, more than 1.5 million veterans are living in poverty. Of these veterans, 11.1 percent were described as food insecure and an additional 5.3 percent were described as living in households with very low food security. These rates were highest for veterans of color, veterans who are disabled, female veterans, and veterans experiencing serious mental health issues; in fact, one analysis found that veterans in this latter group faced food insecurity at rates ten times higher than their peers.
Though it's difficult to discern a precise "why" behind these findings, we can extrapolate a few root causes common to other historically marginalized groups, including low household incomes, racial- and gender-based discrimination, homelessness, and difficulty accessing government assistance. In the above analysis, for example, researchers discovered that less than one-third of food insecure veterans were receiving aid from the Supplemental Nutrition Assistance Program (SNAP, formerly known as food stamps), even when they qualified for the benefit. This generally occurs when individuals don't know about the program, don't understand how it works, or feel shame about participating in it.
Consistent in all of this is a need for more meaningful data. That way, organizations like ours will be better positioned to allocate resources and understand the real needs of our veteran neighbors.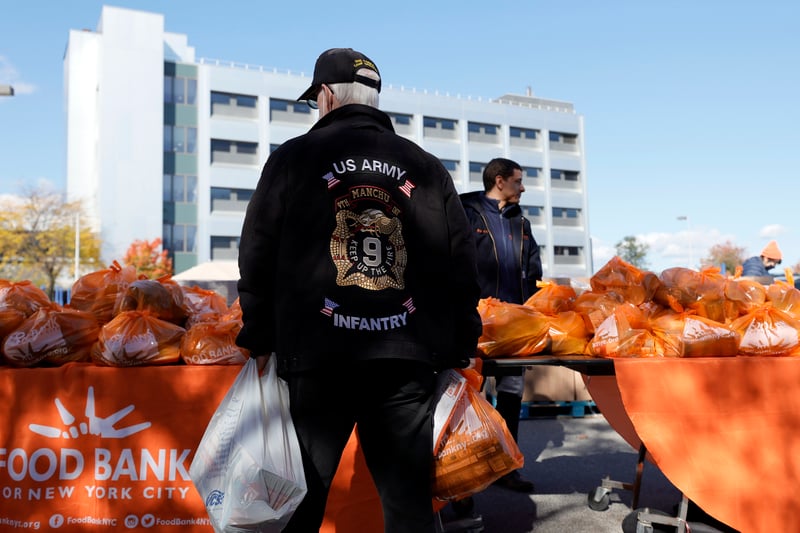 But we can't just sit around waiting for data – we must do everything in our power to fight this issue as it exists right now. That's why Food Bank is proud to partner with organizations like the Bob Woodruff Foundation, which provide invaluable grants to agencies in our extensive member network to innovate new solutions to fight hunger for the veteran New Yorkers they serve.
One such group is Part of the Solution (POTS), a Food Bank partner agency in the Bronx that not only distributes food, but provides legal aid, case management, and free mental health services to clients like John, a Vietnam War vet forced to end his service because of severe injuries.
"People weren't accepting us too much back then… they didn't welcome us with open arms," John explains of his return to the States. "Jobs were on and off, my disability started catching up to me… It was a struggle, a real big struggle."
Thankfully, he found his way to POTS in the early 1980s. Even when he became a single parent to his two sons, John (pictured below) says he's always been able to rely on the organization for the food he needs to take care of himself and his family.
"With friends like this you can never lose. You'll always be ahead."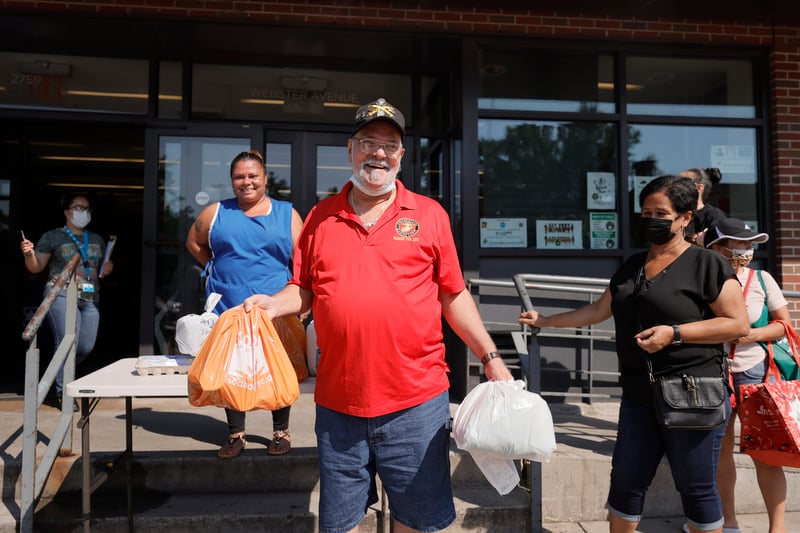 For organizations like the Food Bank For New York City to continue the work of supporting veterans like John, they need support of their own. Not only so they can provide food to veteran-servicing agencies across the city, but so that they can empower these groups to develop new ways of meeting the diverse needs of their veteran clients.
The fight against food insecurity in these communities necessitates a nuanced approach, pairing food assistance with essential mental health services, housing aid, and financial empowerment resources. Otherwise, hunger will only persist, when it absolutely must end.
Janis Robinson is the Vice President of Institutions & Partnerships at the Food Bank For New York City and Margaret Harrell is the Chief Program Officer at the Bob Woodruff Foundation.