Food Bank For New York City is proud to once again be the official charity partner of the SHAPE + Health Women's Half-Marathon, the largest women's-only half-marathon in the United States. As thousands of women gather to run the Central Park Loop on April 30, Food Bank will be on the ground raising awareness about our "Woman to Woman" campaign, which serves the estimated 1 million women and girls facing poverty in NYC.
We'll also be running with our very own Food Bank team! Ahead of race day, we decided to chat with a few of our runners to learn about why they decided to team up with Food Bank.
Read the conversation below!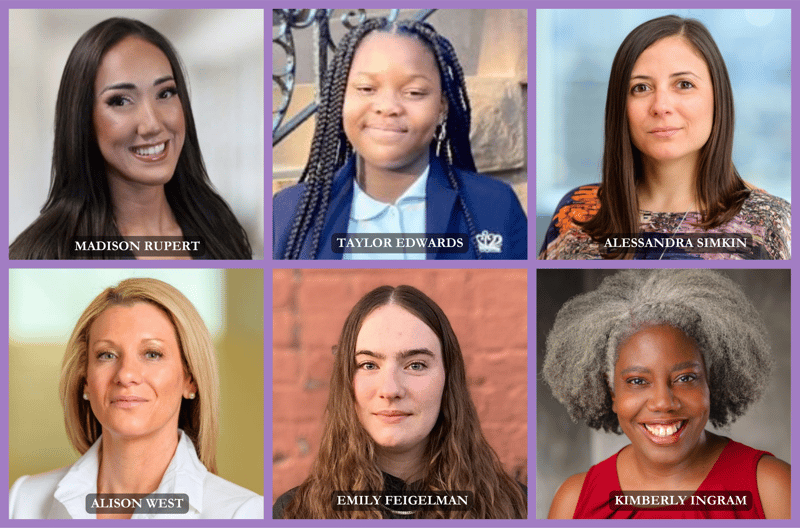 What inspired you to join the Food Bank running team?
Emily Feigelman, Food Bank Donor Relations Coordinator: I'm incredibly grateful and extremely lucky to be able to work for Food Bank For New York City, and I love that Food Bank is the official charity partner of the SHAPE + Health Women's Half Marathon for the second year in a row. I signed up to participate because I love running and I love Food Bank! I'm also concurrently running a fundraiser for Food Bank based on the number of miles I'm running, and I'm thrilled that I can engage my extended network in our community and our mission.
Taylor Edwards: What empowered me was the fact that we are running for a great cause. We are not just running a half marathon; we are running for the purpose of helping humanity. I've become more consciously aware of the food shortage here and around the globe since COVID, young girls like me not having healthy food to eat daily. There are a lot of young girls and women who are not living in good conditions, I would like to give them an opportunity for a better life.
Madison Rupert: I've dedicated my professional life to helping mission-driven organizations change the world - and have been a huge fan of the Food Bank for many years. I wanted to get involved initially as a team member, but when the job listing closed, I came across this running opportunity and couldn't pass it up. Thus, my flight was booked and tight 4-week training regime began to join the team in Central Park for this incredible event. This seemed like the perfect opportunity to channel my passion for serving underserved populations professionally, and love for running personally, into a goal to serve the common good.
Alessandra Simkin, Food Bank Junior Board Member: As long as people are facing food insecurity, I am ready to do what I can – big and small – to raise awareness. Joining the team gave me the opportunity to fundraise to support the Woman to Woman campaign. I'm grateful to all the people that have contributed and for the fact that I can do this. Thank you so much to everyone who is supporting me and this amazing campaign.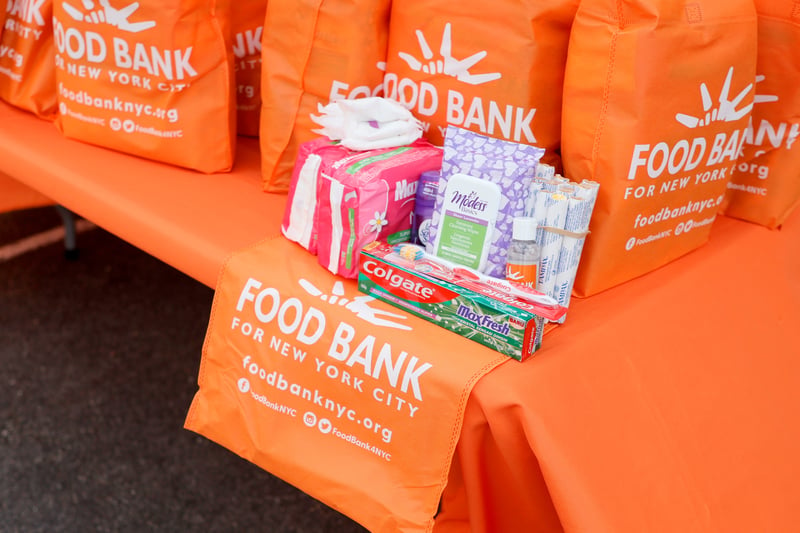 A Woman to Woman hygiene kit packed with period products and hygiene essentials.
How do you overcome challenges?
Kimberly Ingram: I overcome challenges with a lot of prayer and self reflection, seeing where I can make changes in myself to contribute to whatever the issue is for the better.
Alison West: A can-do attitude helps! I love a challenge! Hard work and perseverance are key.
Madison: Overcoming any challenge starts with the belief "I can, and I will." My personal mantra has empowered me to overcome barriers of self-doubt and fight through the "pain cave" of running (and of life) to reach my fullest potential so I may help others reach theirs.
What does community mean to you?
Emily: Community means being positively involved and engaged in places you live, work, and enjoy. It's about advocating for, building relationships with, and redistributing resources to your neighbors, friends, family, and colleagues. It's about giving back and giving forward. To me, that looks like being a supporting member of a powerful, capable, and sincere team at my job, volunteering at my local Food Bank Member Agency soup kitchen and at my co-op grocery store, spending quality time, in person and virtually, with my roommates and my family, and financially supporting restaurants and businesses in my neighborhood.
Taylor: My community is a space where I can grow, reflect, and share experiences with others who may or may not look like me, but at the end of the day, are still all part of something in some way.
Alison: Essentially, it's a feeling of home. And to me, I want to join those in the community to make things better, and for it to feel like "home" to those joining me in the community. Working together for a purpose!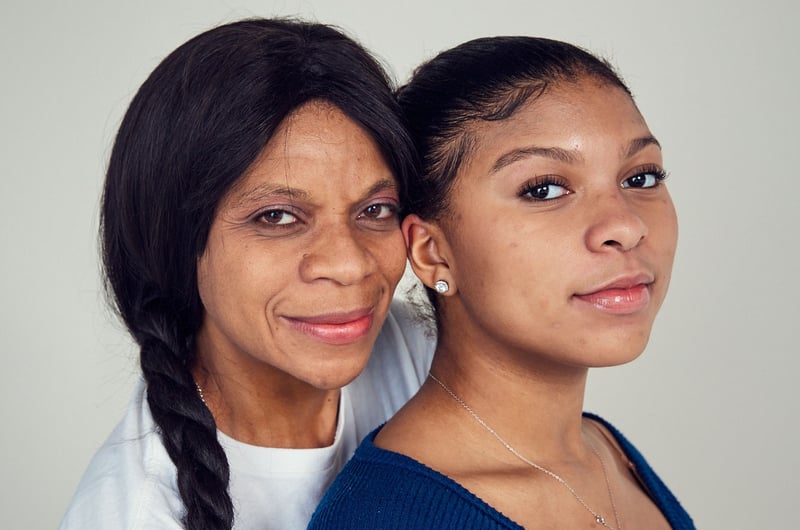 Meet Felicia and her daughter, who joined us at our Woman to Woman ad-campaign photo shoot.
There are currently 1 million women and girls living in poverty right here in New York City. How can we stand up to support them?
Alessandra: As a mother, a woman, and a New Yorker, it's all about getting involved to lift up all women. I love New York and when women thrive, our city thrives. That's why I'm doing this run, and why my commitment will continue on after it's all over.
Madison: Radical change doesn't just happen -- it is called to action by courageous people who force our leaders to recognize the millions of women and children who are denied the human right to housing and hunger-free lives. Public events, advocacy, and demanding systems change starts with us. This run is a great way to remind our elected leaders of the importance of investing in all walks of life that make NYC the beautiful treasure-trove of diversity that it is.
Kimberly: I think it's all about helping to meet people's immediate needs, be it housing or food, and then taking it further with education, so someone in need has a way to improve their way of life.

We are beyond grateful for all of the amazing runners who will be repping Food Bank at this month's SHAPE + Health Women's Half Marathon! To learn more about the big day (and Food Bank's Woman to Woman campaign) click this link. And if you're running in the race, make sure to stop by the Race Day Festival to say hello!