On May 10, Food Bank For New York City took over the Plaza Hotel to host our inaugural Gotham Ball. More than just a party, this event was a celebration of New York City and its Food Bank, featuring delectable bites from some of the city's most notable chefs.
The star-studded crowd not only enjoyed cocktails and hors d'oeuvres in the Plaza's iconic Palm Court and Terrace Room, but also got the chance to bid on exclusive auction items, learn about our work, and, of course, dance the night away.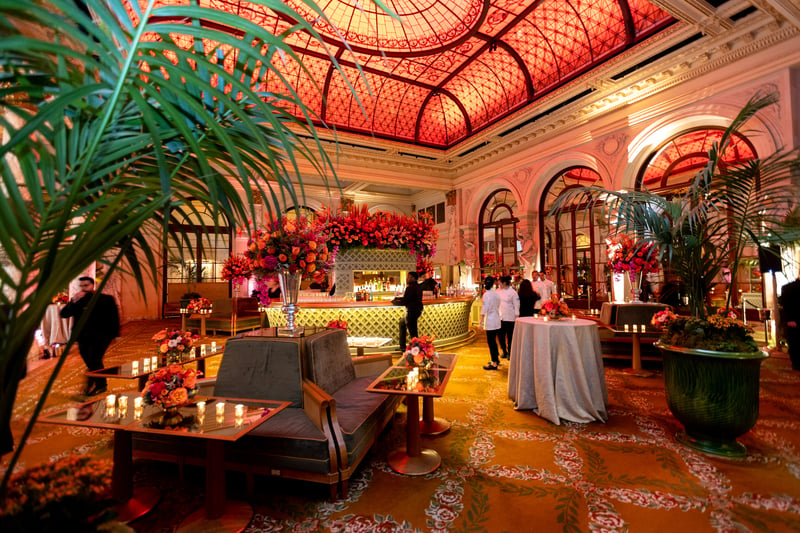 Photo courtesy of Phillip Van Nostrand.
As guests arrived, they walked through a rose-gilded turnstile into a special F-train subway car designed to transport them into the heart of the Gotham Ball.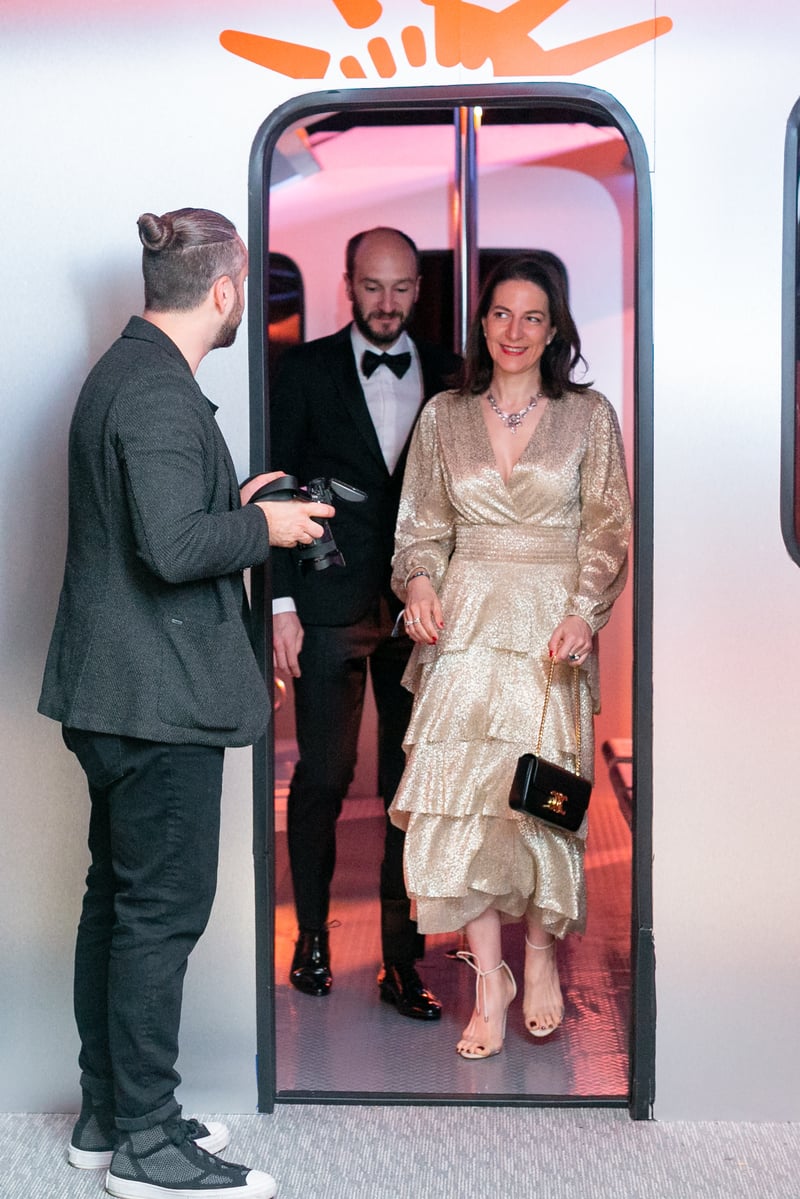 Photo courtesy of Phillip Van Nostrand.
On the other side, they discovered live music, signature cocktails, and innovative spins on some of the city's most classic dishes (from deli-style reuben sandwiches to black & white macaroons and street dogs garnished with caviar).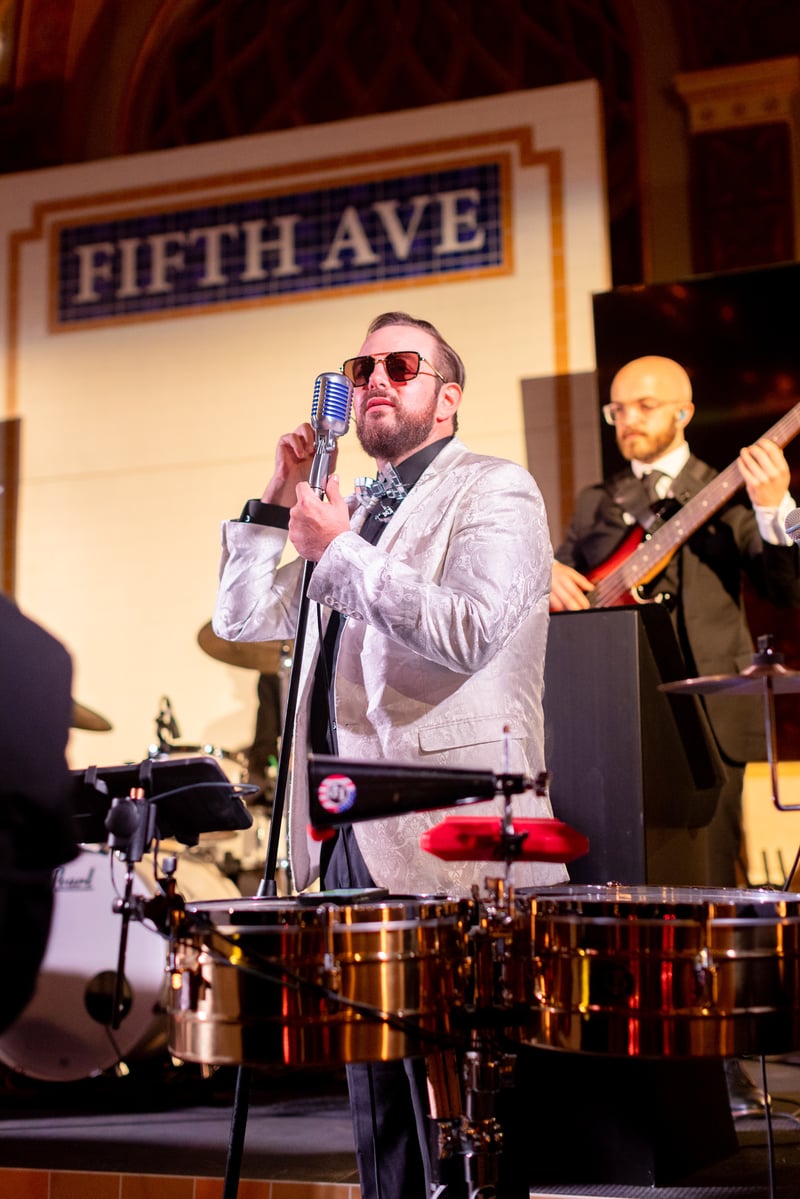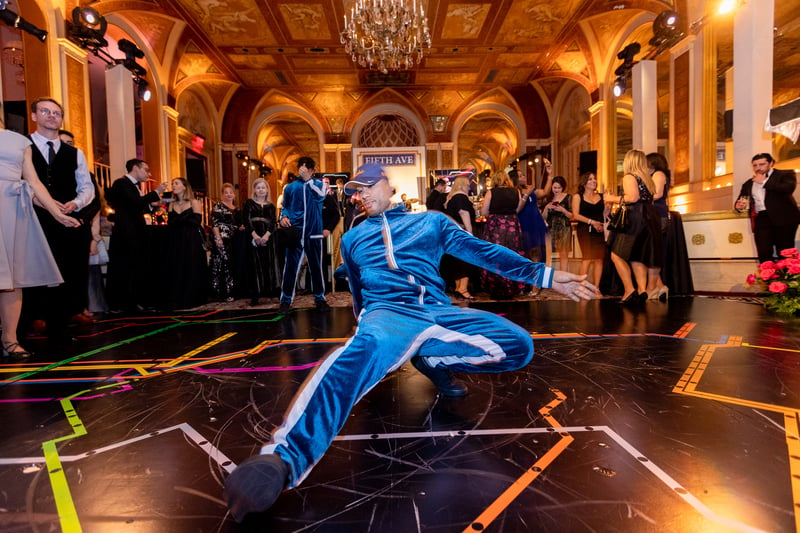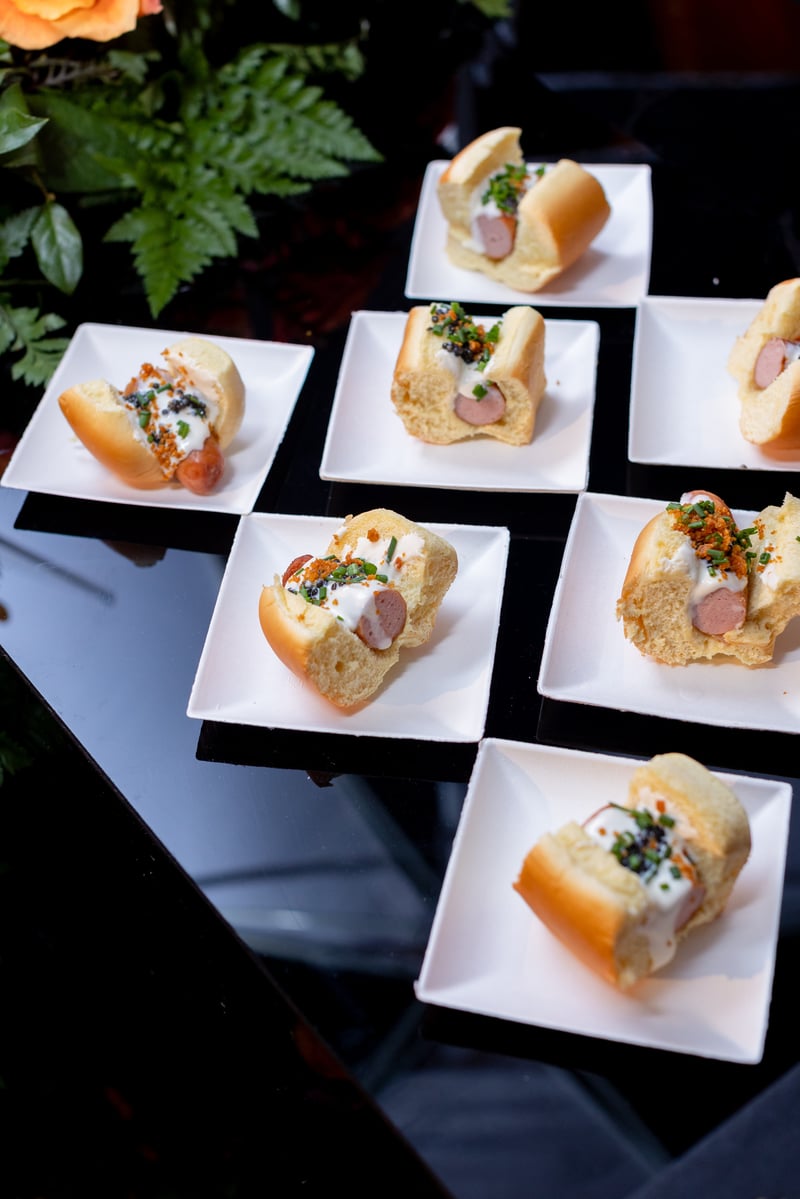 Photos courtesy of Phillip Van Nostrand.
After sampling bites from our amazing team of chefs and mixologists, guests gathered to hear remarks from WABC-TV Eyewitness News Anchor Sade Baderinwa and Emmy Award-nominated comedian and actor Tracy Morgan.
Both touched on their personal connections to our work, encouraging the audience to join them in the fight to feed and nourish all New Yorkers.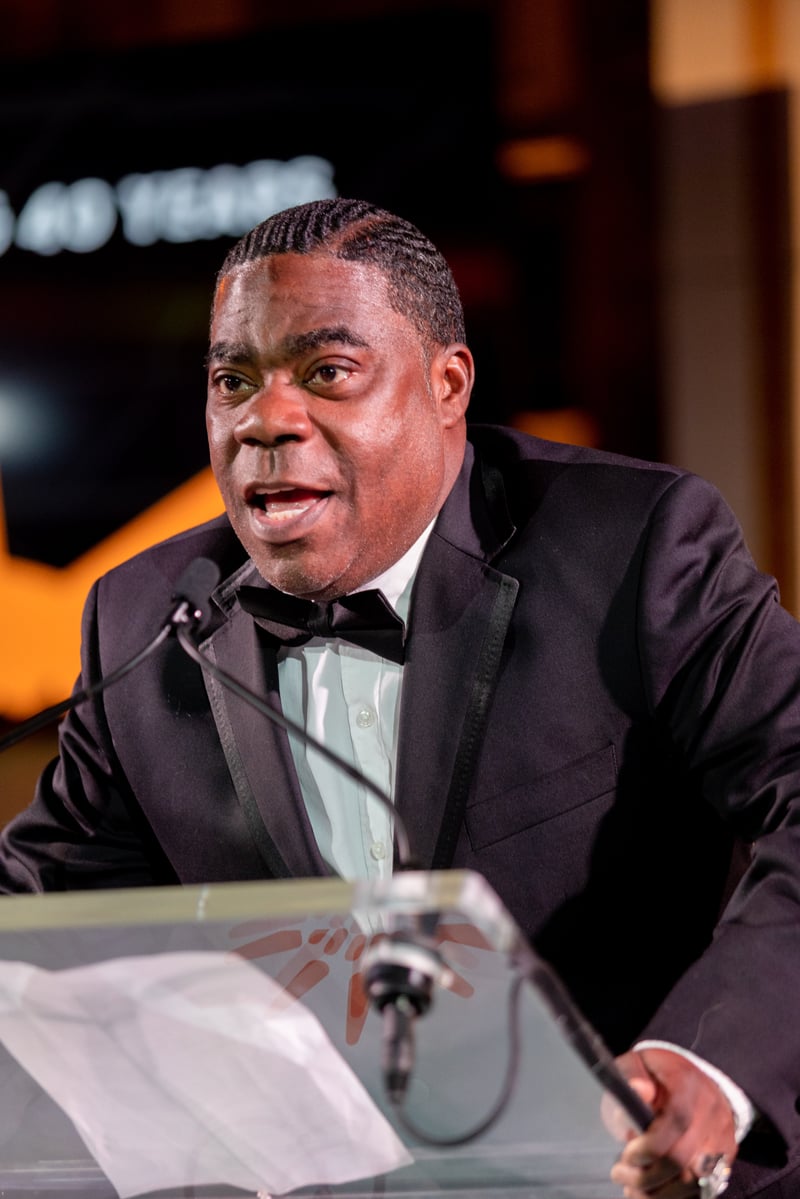 Longtime Food Bank friend Tracy Morgan. Photo courtesy of Phillip Van Nostrand.
Food Bank President & CEO Leslie Gordon then took the stage, thanking our guests for coming and speaking to the power of their generosity.
As I stand here looking out over this crowd of Food Bank supporters, colleagues, partners, and friends, I feel overwhelmed with gratitude. When I stepped into the role of President & CEO of Food Bank For New York City in March 2020, I could have never guessed that one day we would get to share in a night like this. In many ways, as I look out into this beautiful crowd, I see my own journey at Food Bank reflected back to me in the faces of those who empowered, uplifted, and even challenged me as we worked to feed a city in crisis. Thank you for powering our mission to serve the greatest city in the world.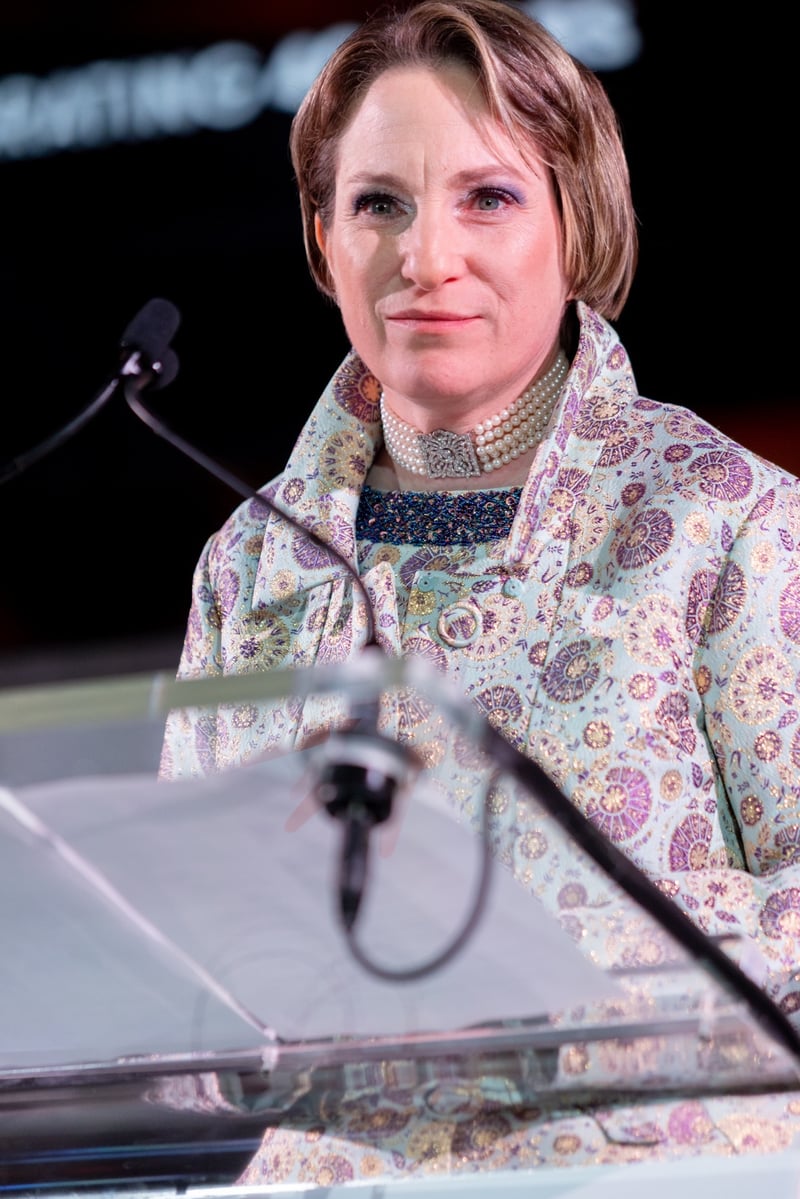 Food Bank President & CEO Leslie Gordon. Photo courtesy of Phillip Van Nostrand.
Fired up and ready to go, the crowd dove into our live auction, bidding on a range of items from a private dinner at NYC hot spot Ci Siamo to an exclusive box suite viewing experience at a summertime Yankees game.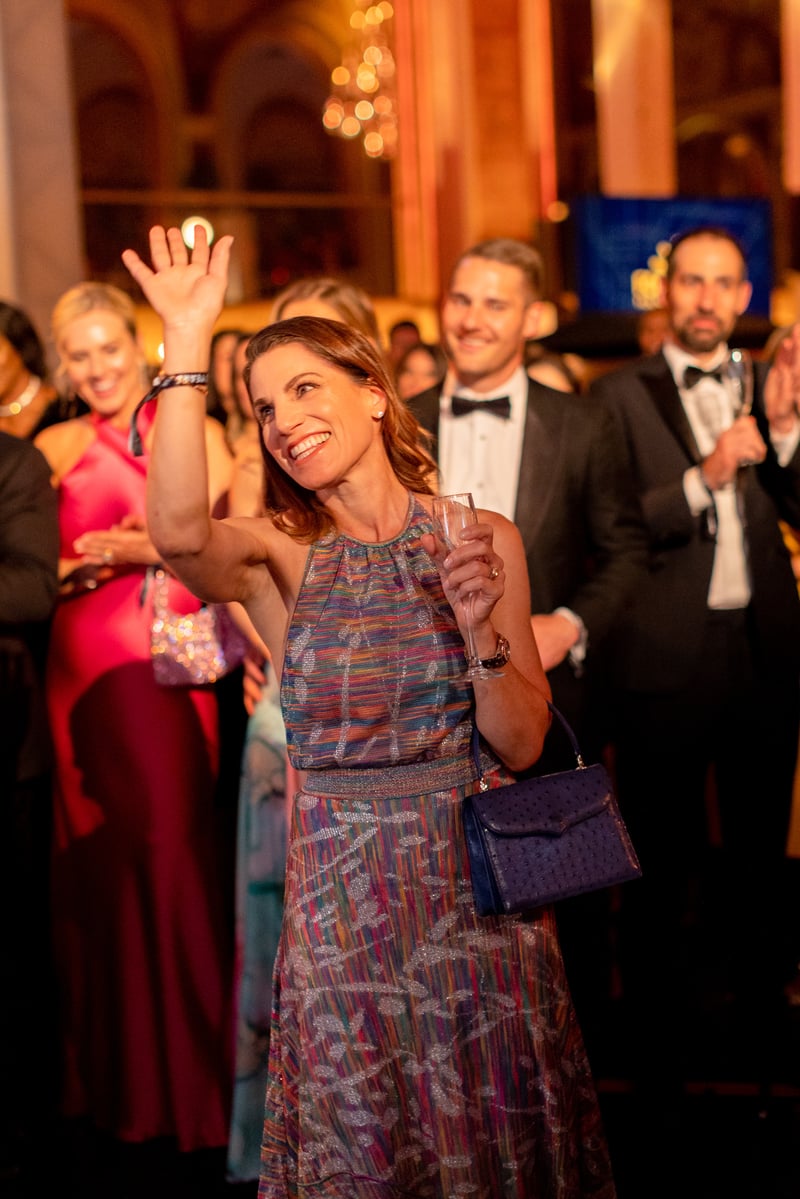 Food Bank Board Chair Seraina Macia. Photo courtesy of Phillip Van Nostrand.
Once the auction was done, it was time to grab the bubbly and dance. As members of our extended Food Bank family moved throughout the space, we couldn't help but feel overwhelmed with gratitude for their tireless support of our mission. At the Gotham Ball alone, we were able to raise enough funds to provide nearly 5 million meals for our neighbors in need! Truly, a night we won't soon forget.
Want to join us at our next event? Click here to see all of our upcoming opportunities.
A special thanks to all of our Gotham Ball culinary partners, including the teams from Atoboy, Atomix, Naro; Sylvia's; Nom Wah; Little Owl; Maison Premiere; Gage & Tollner; Smith & Wollensky; Dante; S&P; Rafs; Crif Dogs & PDT; Maialino; and PopUp Bagels.