In honor of Harlem Week, Food Bank hosted a special BBQ for our neighbors outside of our Community Kitchen & Food Pantry in West Harlem. The sunny day was full of music, good food, face painting, raffles, and more!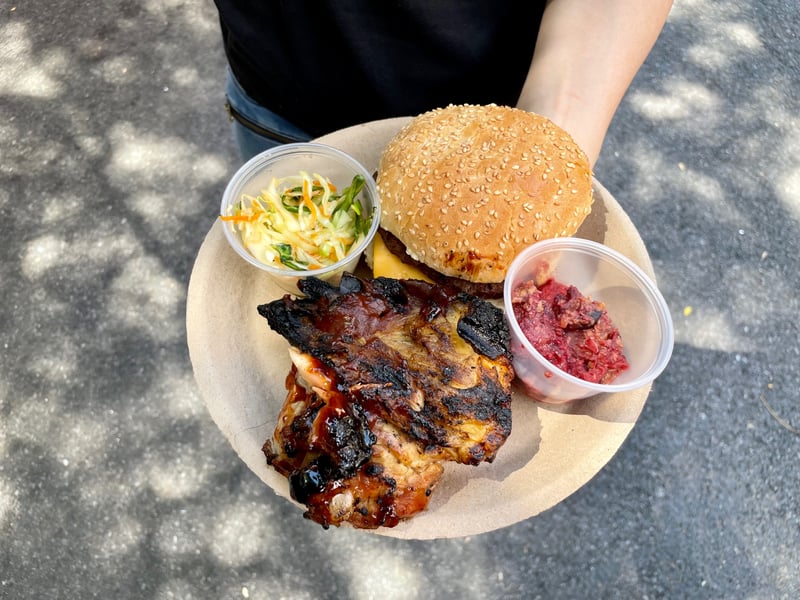 Food Bank's Culinary Manager Chef Sheri whipped up a feast of BBQ favorites.
"This is something that's been coming together little by little over the years," explained Sultana Ocasio, the Director of Food Bank's Community Kitchen & Food Pantry. "We wanted to do something around Harlem Week to highlight our presence in the neighborhood and celebrate the fact that we've been serving our neighbors here since the 1980s."
"And so we thought, 'Hey, let's have a family BBQ!'" she continued. "The smell of the grill, the music pumping from the speakers... we wanted to draw people in and create a space where we could all hang out and be together."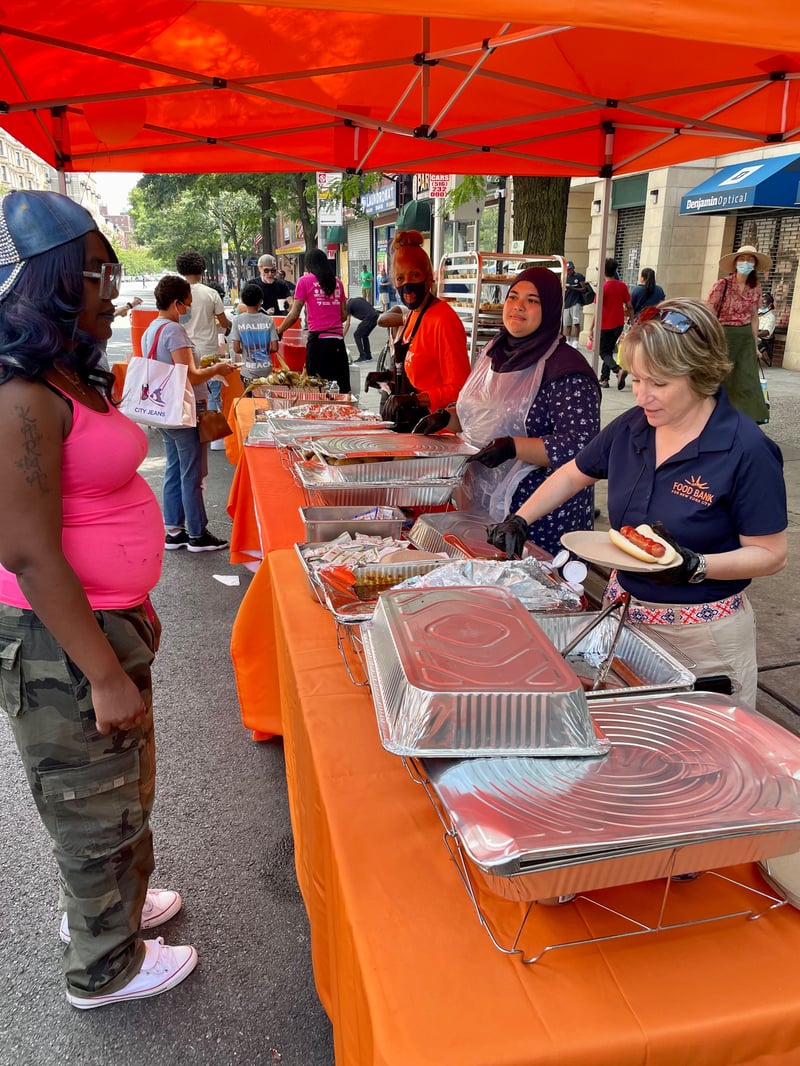 Sultana Ocasio working the food line alongside Food Bank President & CEO Leslie Gordon.
It didn't take long for community members to find our BBQ. Tunes from DJ Jay Thursday and the smoky fragrance of Food Bank Culinary Manager Chef Sheri's roast chicken, grilled corn, hamburgers, hot dogs, and more drew in a vibrant crowd of folks from all over the neighborhood, who not only got to enjoy a delicious free lunch, but face painting activities, a fresh produce stand, and hourly raffles.
"It's great that we could all be here to enjoy this beautiful summer day together," said community member Lorna, who lives two blocks down from Food Bank's Community Kitchen & Food Pantry. "When times are tough, it's important for us to lean on one another and help out when we can."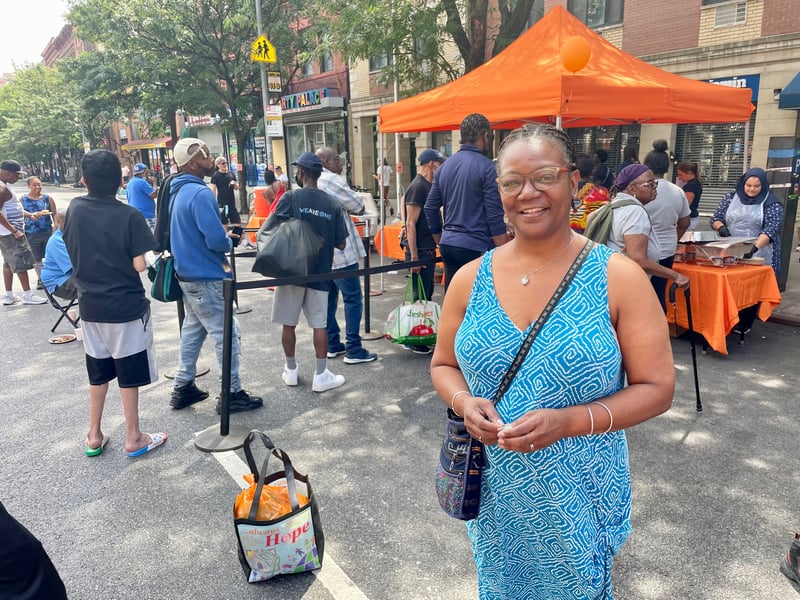 Lorna stopped by the BBQ on her way home from church in the neighborhood.
The BBQ was supported by Food Bank staff and volunteers, many of whom came out to spread a little love as food, gas, and rent prices are driving more and more New Yorkers to the pantry line. Ell, a local eighth grader volunteering with their mom, handed out fresh vegetables to folks throughout the day.
"I just love helping other people," said Ell. "It's great that we can be here today to not only give out free produce, but to bring a little joy and happiness to our neighbors. It feels great to be here with everyone today."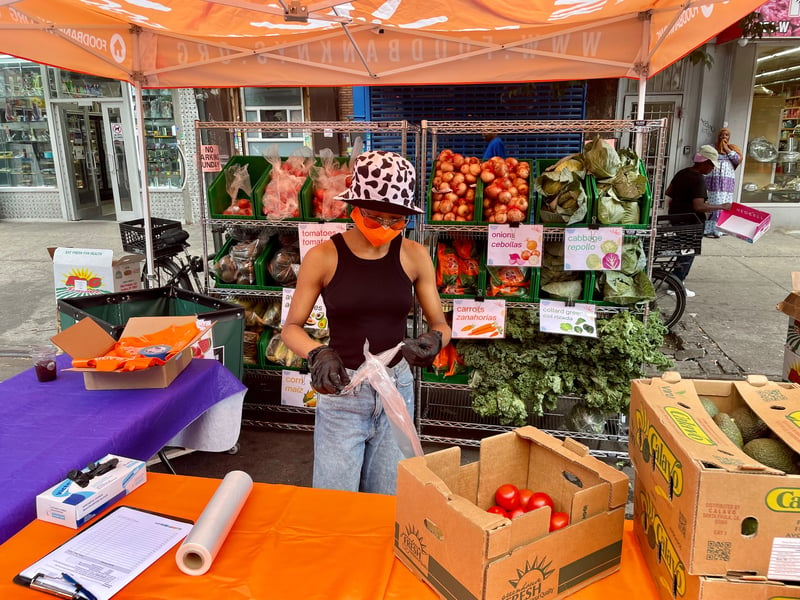 Ell in action staffing our fresh produce stand with other Food Bank volunteers.
To learn more about Food Bank's efforts to support our local community here in West Harlem, visit foodbanknyc.org. You can also sign up for a volunteer shift in our Community Kitchen & Food Pantry by clicking this link.
Scroll below for more photos from our Community BBQ!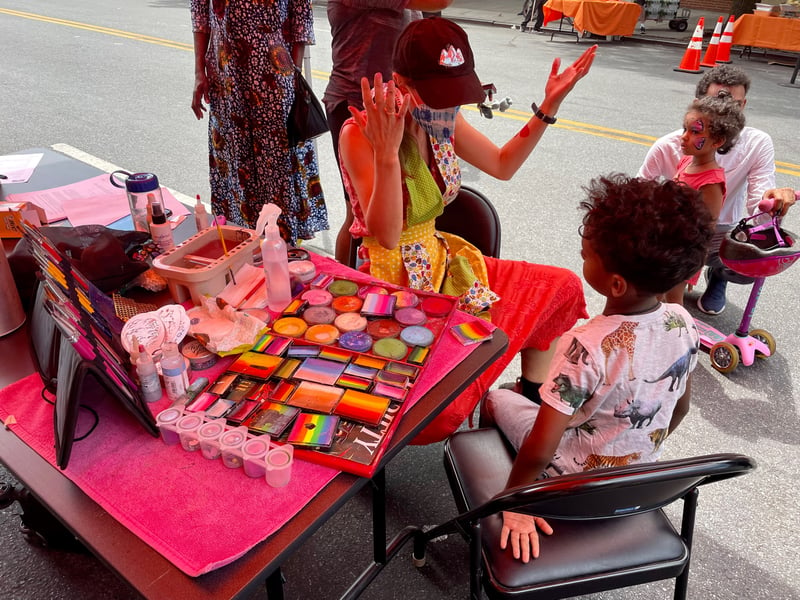 Our volunteer face painter kept busy with all the youngsters visiting her table!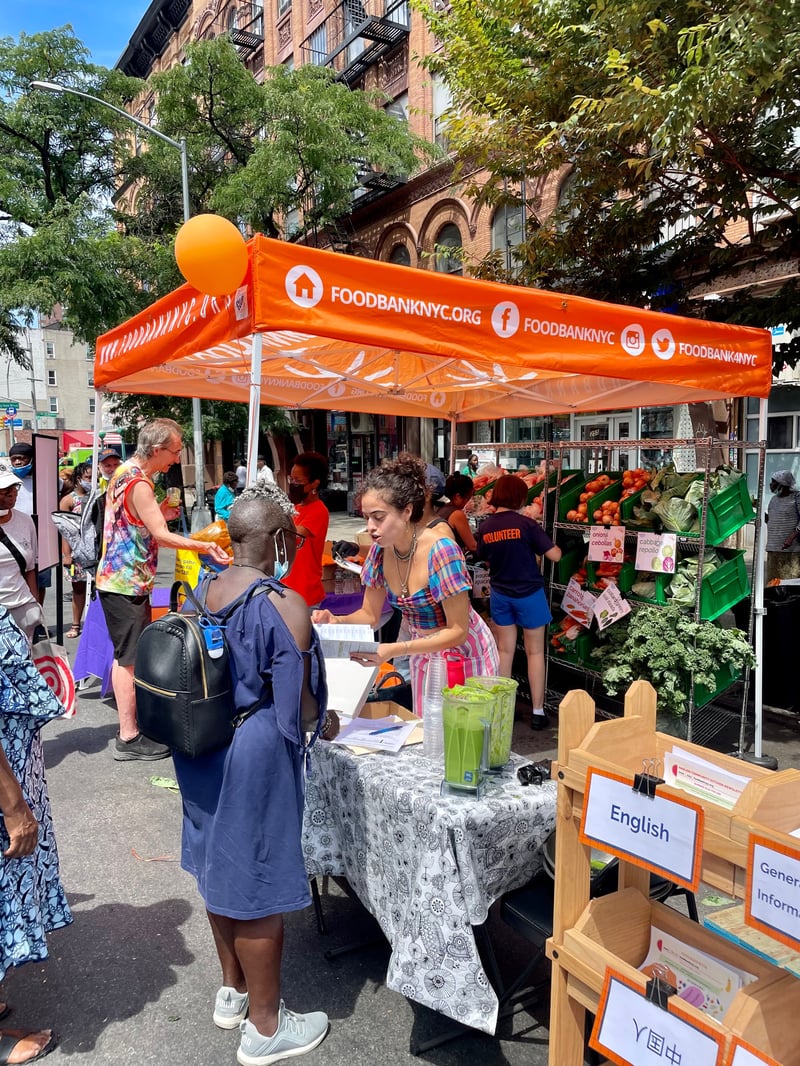 Melanie Zuniga (Food Bank's Community Dietician) handed out tasty smoothies and helpful nutrition information at our produce stand.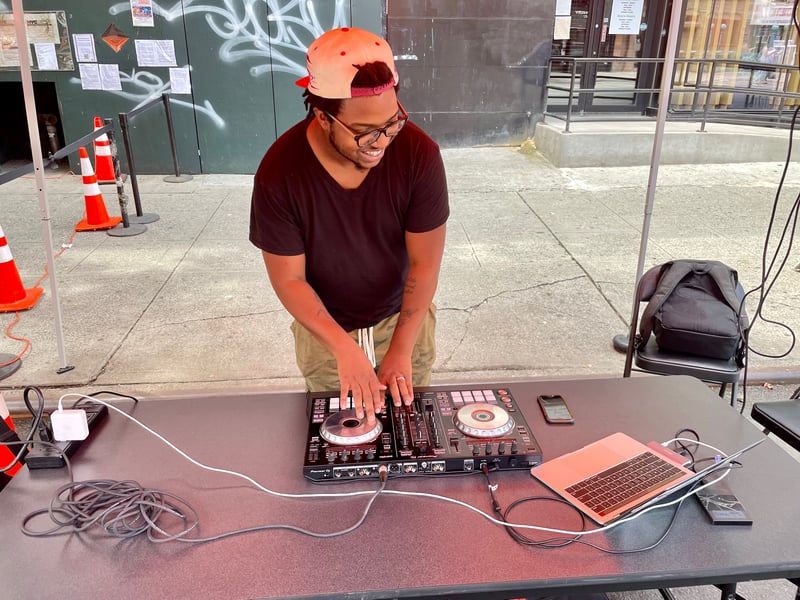 "Today, I just want to play music that makes people feel good and dance," explained DJ Jay Thursday.
Community members (and their furry friends!) filled the block throughout the afternoon.