A lifelong resident of Harlem, Suki Terada Ports has spent her life advocating for Asian American & Pacific Islander (AAPI) New Yorkers. Though her work has been broad – touching on everything from school integration to HIV education and food insecurity – it has remained fiercely focused on serving and uplifting the community of which she is so proudly a part.
I sat down with Suki to chat about her decades-long connection to Food Bank and why she believes education is the key to fighting back against discrimination and hate.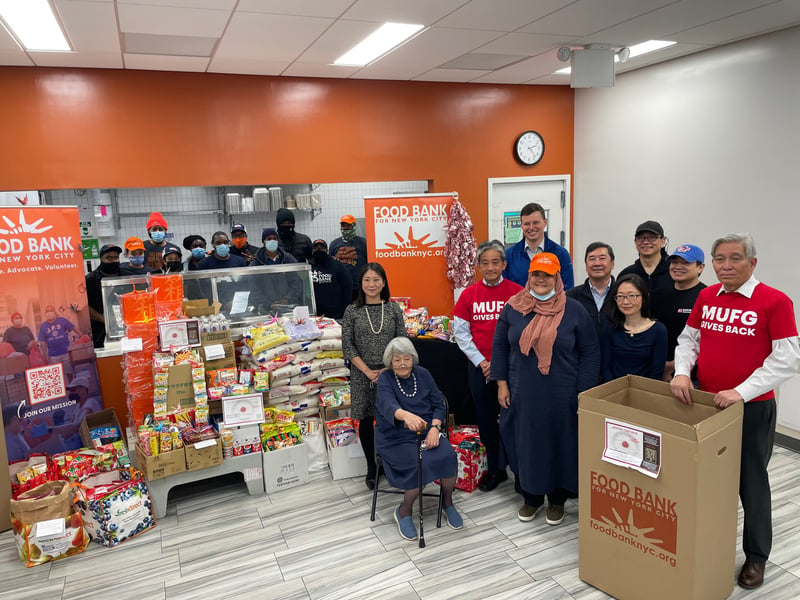 Suki Ports (seated) with members of the Japanese Consulate and Japanese American Association at Food Bank's Community Kitchen & Food Pantry in West Harlem.
Can you tell me a little bit about how you and the Japanese American Association first began your partnership with Food Bank?
Well first off, you should know that I'm 87 years old and don't remember anything, so if you want specifics, you'll have to talk to someone else. But I knew Kathy Goldman when she started the Food Bank For New York City in the 80s. She and I had been friends for years and I mean, we went way back, working on issues like school integration, food insecurity, you name it. The Japanese American Association [with which Suki has been involved since the 1970s] wanted to do some volunteer work, so I connected its members with Food Bank's Community Kitchen & Food Pantry in West Harlem.
So, you have a long connection to the fight against hunger in New York City.
My interest in helping Asian American & Pacific Islander (AAPI) New Yorkers get access to culturally relevant food goes all the way back to WWII. Food was hard for Japanese Americans to find in the city, especially ingredients from back home. At the time, a lot of special foods were imported from Japan, so they weren't able to come during the war because of import restrictions – particular herbs, particular grains, particular spices.
There were a few markets run by Japanese Americans, but even they had trouble getting the foods they needed, so they had to deal with substitutes that were of lesser quality. Brands of soy sauce, for example, that weren't exactly true to the flavors and textures of home. It was amazing how you could be impacted by something as basic as soy sauce.
You wouldn't think of it now, but tofu, there was only one person who made that and delivered it during the war, and then when he had difficulty getting the ingredients, he had to stop producing this food that was essential to our diet. He made it at home, packaged it in a small cardboard container, and delivered it to my mother in Harlem. And gee, now you can find several brands of tofu anytime you want in almost any supermarket across the city!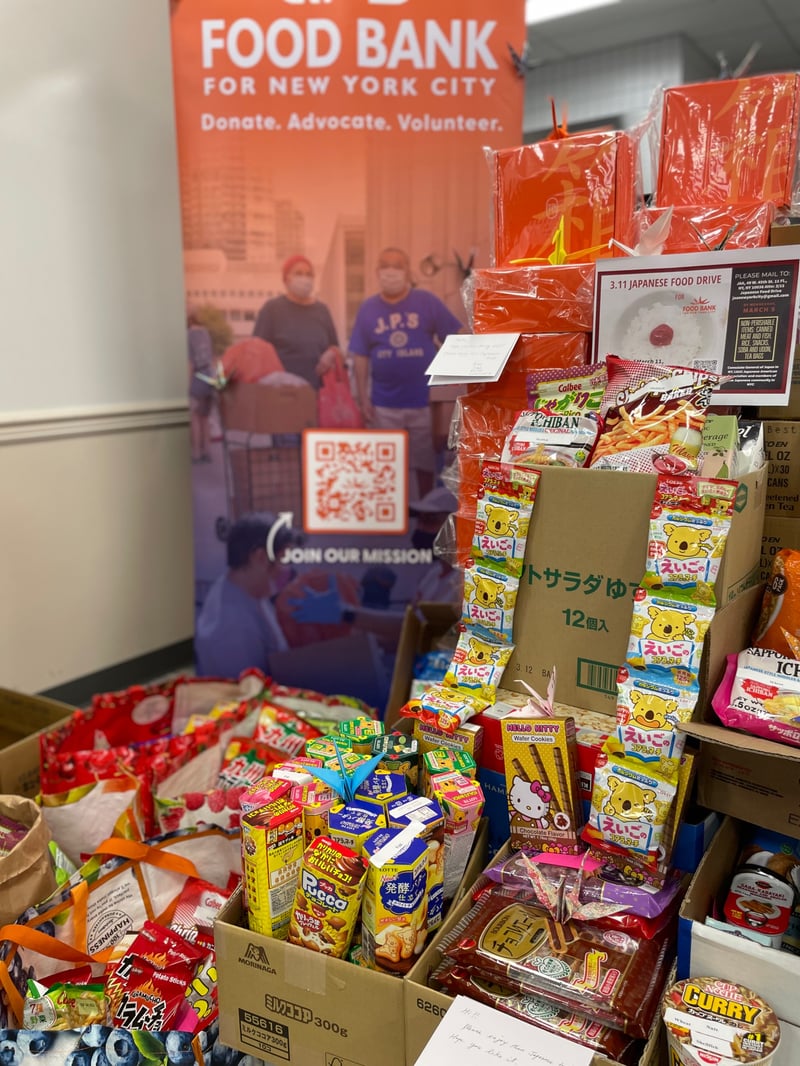 Culturally relevant food items and snacks provided to Food Bank's Community Kitchen by the Japanese Consulate and Japanese American Association.
Flashing forward to today, what do you think are some of the challenges faced by AAPI communities in NYC and across the country?
A challenge I've noticed is that there isn't a strong enough presence of AAPI history in schools, both the history of Asian countries and the history of immigrants from those countries to America. This can sometimes lead to a lack of understanding of what these people went through or what their many different lived experiences were like. But I think we can see this as an opportunity, not just a challenge! And of course, one thing that's very upsetting is the anti-AAPI violence we've seen in communities all around the country.
How do you navigate that?
Not well! The "Model Minority Myth" [in which AAPI individuals are perceived as being smart, successful, and wealthy] is pushed by the media and can sometimes cover up the real issues faced by this community. People don't know that a large majority of Asian Americans are hungry and don't know where their next meal is coming from. People don't know that they struggle to find housing and acceptance, right here in New York City!
With that idea in mind, what do you want people to know?
I want people to know that there is an original history, at home, for many AAPI individuals that they bring with them when they come to the United States. It's important for people to understand the nuances between various AAPI communities, histories, countries, and populations because these differences matter!
Below, watch as Food Bank chats with Suki Ports and Koji Sato, President of the Japanese American Association: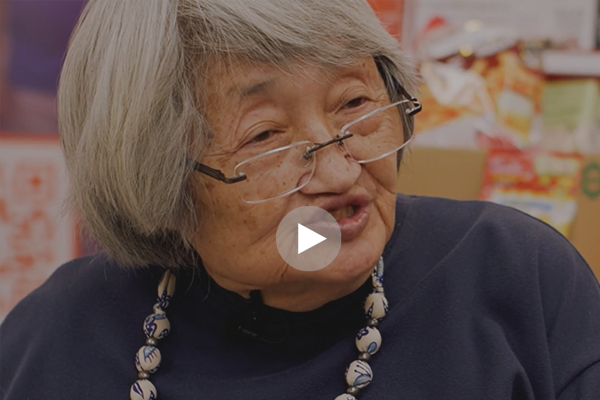 To learn more about how we serve our AAPI neighbors now and throughout the year, click here. And a huge thanks to New York City icon Suki Ports for speaking with us for this profile.