From October 14 - 17, the Food Network & Cooking Channel New York City Wine & Food Festival offers attendees the chance to enjoy over 60 events and workshops hosted by the world's most renowned culinary personalities. But what's really fantastic about the festival is that 100% of the net proceeds go right back to fighting food insecurity in NYC, specifically in support of us here at Food Bank and God's Love We Deliver.
Another cool thing about the festival? It's powered almost entirely by volunteers! That's right, New Yorkers just like you make this one of the most impactful anti-hunger events of the year, working closely with us and Food Network celebrities to pull off this extra special weekend.
Want to sign up to be a volunteer with us on the ground? Register here! And if you'd like to hear from some of our past volunteers, keep on reading below. They share what the experience is like and why they return to NYCWFF year after year.

What is your favorite thing about volunteering with Food Bank at NYCWFF?
Chef Tianna Lawrence: As a DOP (Dope Ol' Person), I never tire of learning. The youngsters have a lot to learn, but they also have a lot to teach. I come away each year with a new recipe, new skill, or a fresh new way to do something I've done all the time.
Chef Carol Koty: As someone blessed to be surrounded by food every single day, it breaks my heart that there is anyone going hungry. This one weekend of hard work (and a ton of fun!) raises so much money to not only help those that are homeless, but those with jobs that are struggling with the decision to make rent or put food on the table. Our help allows Food Bank to make that decision easier for those families.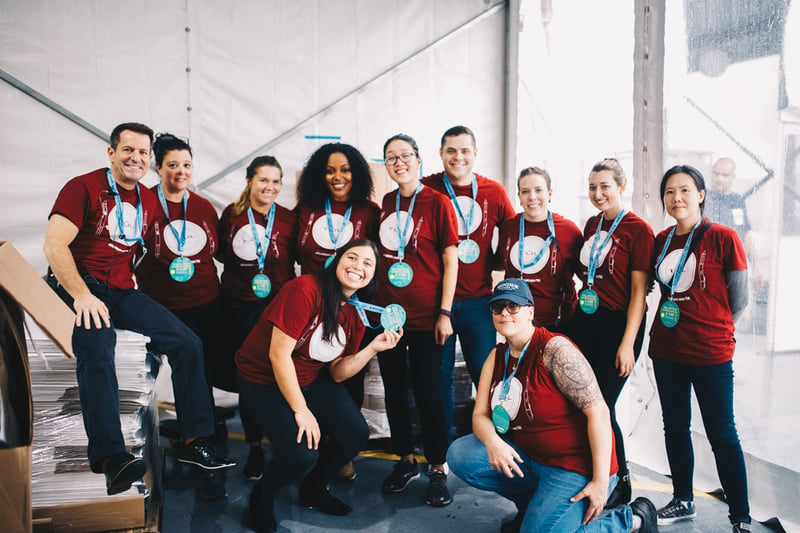 Why did you decide to return as a NYCWFF volunteer in 2021?
Chef Carol Koty: NYCWFF is one event that I look forward to being a part of every year. I have been volunteering since 2013, and I plan to continue to make NYCWFF a priority in my life for many years to come.
Emil Gomez: I had so much fun last time that I wanted to experience all of it again.
Chef Tianna Lawrence: My mother (who passed away this past year) drummed into my head that no matter how bad your situation might be at the moment, there is someone who has it worse. Never forget that and use what you love to help others. This pandemic has taken a lot. Friends, family, and coworkers. But I'm here for another year with this great organization.
What's the most exciting part of getting to volunteer on the ground at NYCWFF? Any fun celebrity stories or sightings?
Emil Gomez: I was wandering around a venue once when an event was about to end. I then came face to face with Ted Allen. We talked about "Chopped," of course!
Chef Carol Koty: One of my favorite memories from 2019 - Alex Guarnaschelli's restaurant was serving food at one of the pier events where she was also headlining as a celebrity. Before the event started, I was walking by her restaurant's kitchen station. She stopped me, gave me a sample of the dish, and asked me if I thought it needed more sauce. An "Iron Chef" and "Chopped" judge wanted my opinion! I was on cloud nine.
Chef Tianna Lawrence: Back in 2018, Anne Burrell was a volunteer for a "Chopped" event. We were so surprised. She told us, 'I'm just like you, tell me what needs to be done to set up.' Man, that women could chop onions faster than anyone I've ever seen. We worked, but watched everything she did. She was a hoot and we had a ball!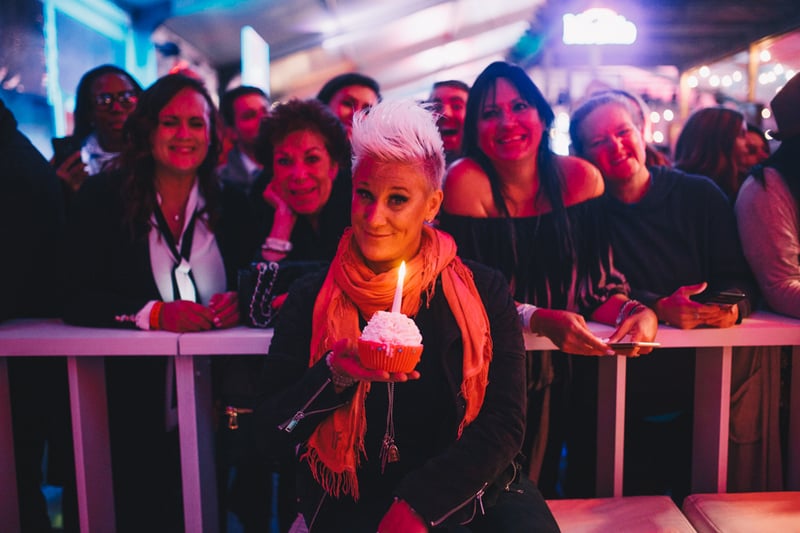 What would you say to someone who's on the fence about whether or not to sign up as a NYCWFF volunteer?
Chef Tianna Lawrence: For those who aren't sure, try out one or two events. It's for a great cause and you'll walk away knowing you've given back to your neighbors in need.
Chef Carol Koty: If you are on the fence about volunteering, find a friend to volunteer with you! That way, you'll automatically know someone participating, and you can experience it together.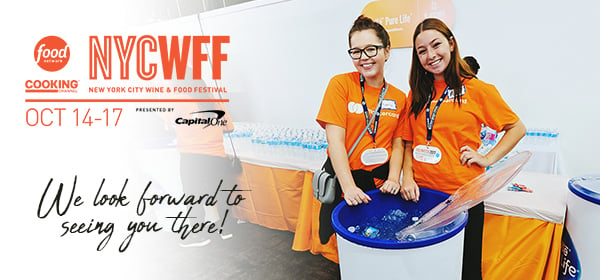 We're beyond grateful for all the folks that make NYCWFF such a phenomenal experience. As a reminder, the festival is running from October 14 - 17, so there is still time to register as a volunteer. Take a peek at our full schedule of available shifts.