April is National Volunteer Month, a time for us at Food Bank to acknowledge and celebrate all of our amazing volunteers. They work tirelessly to fight hunger for all New Yorkers, helping us to extend our mission throughout the five boroughs and beyond! We truly couldn't be more grateful for all they do.
And this National Volunteer Month is especially meaningful for us because we've officially started welcoming volunteers back on-site to our Community Kitchen & Food Pantry in West Harlem for the first time in over two years!
To learn more about what it's been like to have volunteers back in the Pantry, we spoke to Nicole Harrison, our Director of Volunteer Engagement (pictured below, right), who spoke to the power of our volunteer community and why now is the PERFECT time to get involved.
Read the full interview below!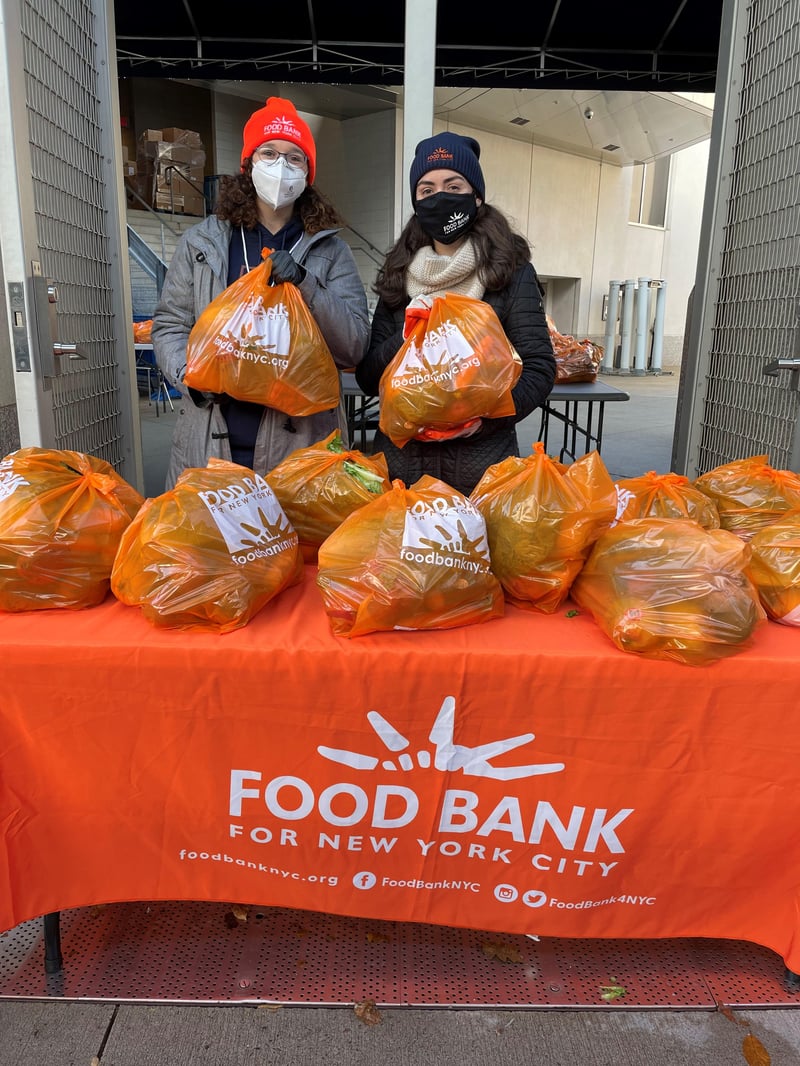 What does it feel like to welcome volunteers back into our Community Kitchen & Food Pantry?
Over the past few weeks, it is has been heartwarming to see so many returning volunteers reunite with each other and our Food Bank staff. It's been nearly two years since everyone's been able to gather together in person, so these reunions feel incredibly special. Our volunteers bring such a positive energy to our work and we are thrilled to have them back!
Why is now such an exciting time to volunteer with us at Food Bank?
Not only are we welcoming volunteers back into our Community Kitchen & Food Pantry, but we also just resumed programming for our seniors. After two years of limited social interactions, it is so nice to see our community coming together again to connect with and serve others. You can feel the energy on the ground!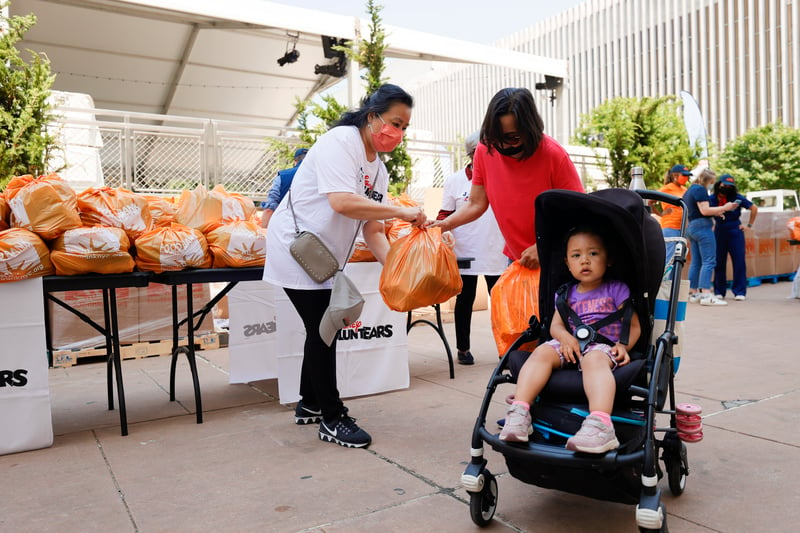 How can folks get involved with our volunteer efforts?
Folks can get involved by visiting our Volunteer Portal, where they can register for an upcoming volunteer shift! Right now, our highest need is for volunteers to support our weekday "Grab-and-Go Pantry Distributions" at our Community Kitchen & Food Pantry in West Harlem.
What keeps you inspired to keep doing your job through challenging times?
During challenging times, it is such a relief to know that there are thousands of volunteers working alongside us, generously donating their time to help power our mission to feed and nourish all New Yorkers.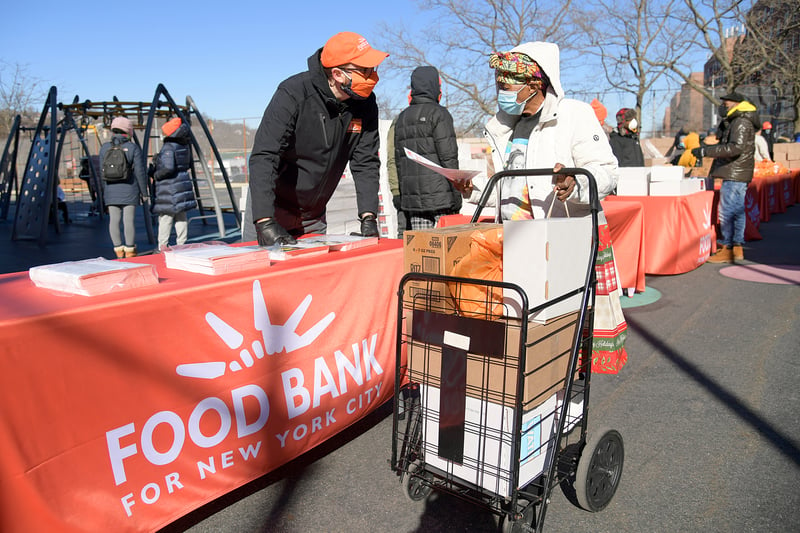 What would you like people to know about Food Bank's community of volunteers?
Our community of volunteers is made up of a diverse group of New Yorkers who are all dedicated to serving their neighbors. We are stronger as an organization because of their amazing contributions to our mission. Just last week, one of our bilingual volunteers was able to step up and help translate for a new person visiting our pantry. They were able to answer all of their questions and help them get the food they needed. This is just one example of how our volunteers help us to better serve our community each and every day.
To learn more about our current volunteer opportunities, click this link. And don't forget to visit our Volunteer Portal to sign up for a shift!