Longtime Food Bank friend and supporter Chef JJ Johnson is a culinary force in New York City. Known for his artful blending of West African and Asian cuisines, the chef has snagged a coveted James Beard Award, written a successful cookbook, Between Harlem and Heaven, mounted a hospitality group focused on international food, and appeared in just about every magazine on the rack and cooking segment on TV. He also hosts his own show "Just Eats with Chef JJ" now in its second season on Cleo TV.
But what's perhaps most noteworthy about Chef JJ is his commitment to making New York a more equitable place for Black business owners like himself. Though his work primarily finds him at Fieldtrip (his restaurant in Harlem, and a brand new location at Rockefeller Center), his desire to use food as a bridge between different cultures extends far beyond the neighborhood he calls home.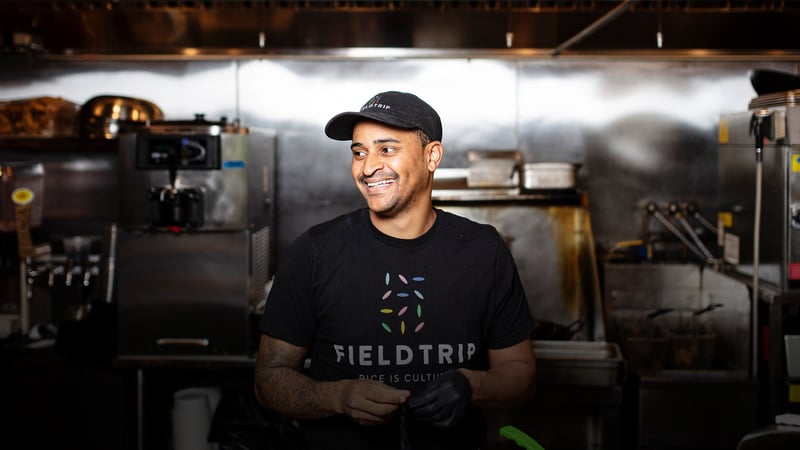 This was never more evident than it was last spring, when JJ and his team decided to keep Fieldtrip open so that they could serve free meals to healthcare workers in their community. The chef also provided resources and food to youth and families throughout the summer and into fall.
Truly, he does it all, and we are beyond honored to feature him as the very first profile in our new "Food in Action" series, which will highlight the culinary activism of chefs, cooks, and restauranteurs using food to do good right here in the Big Apple.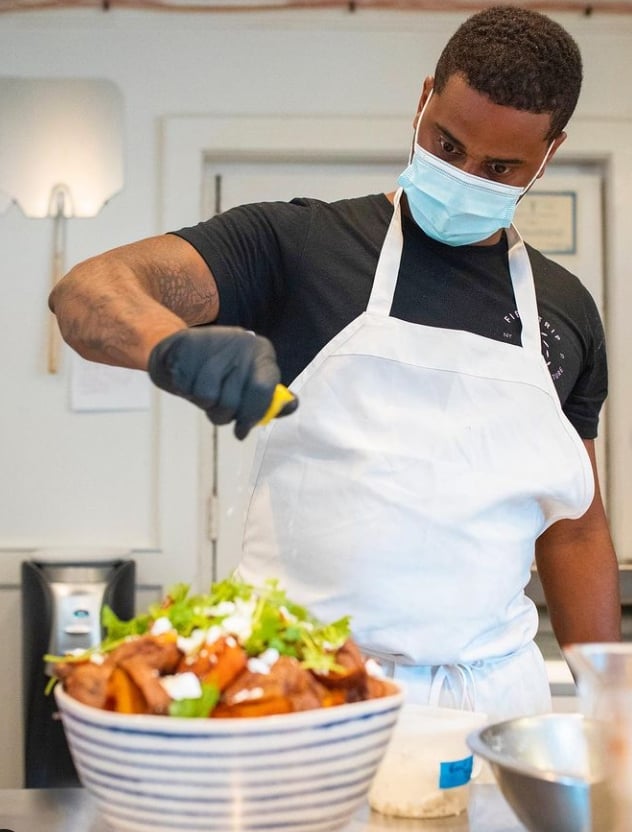 What, for you, is the magic of food?
It brings people together.
What ingredient will always sell you on a dish?
I'm always looking for flavor.
Do you have a favorite meal memory?

The beef box from [Korean steakhouse] Cote was a great addition to our Fourth of July last year. Grilling their steaks in my parent's backyard is definitely something worth remembering.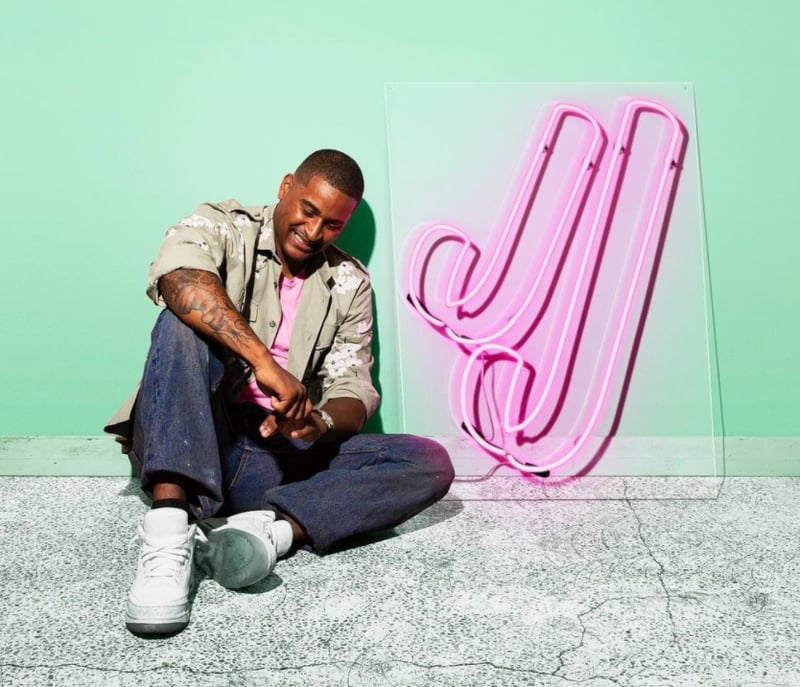 How can folks use food to do good?
Buy food from your local restaurant and feed somebody in need.
And lastly... if your bodega named a sandwich after you, what would it be called and what would it be?
The Hitter: Steak, Cheddar, Onions, and an Over Medium Egg with special sauce.
For more stories from chefs on the ground, make sure to check us out on Facebook, Twitter, and Instagram.