Food Bank For New York City sent three representatives to the inaugural Elevating Voices: Power Summit in Washington, D.C. earlier this month. Funded and hosted by Feeding America, the Power Summit is an extension of Feeding America's effort to bring Americans with lived experience of food insecurity to the historic White House Conference on Hunger, Nutrition and Health in October 2022, the first of its kind in over fifty years.
Spanning two days, the Summit gathered nearly 100 anti-hunger champions from across the country to forge community with each other and share their stories with key federal decision-makers, including the USDA, ahead of the 2023 reauthorization of the Farm Bill.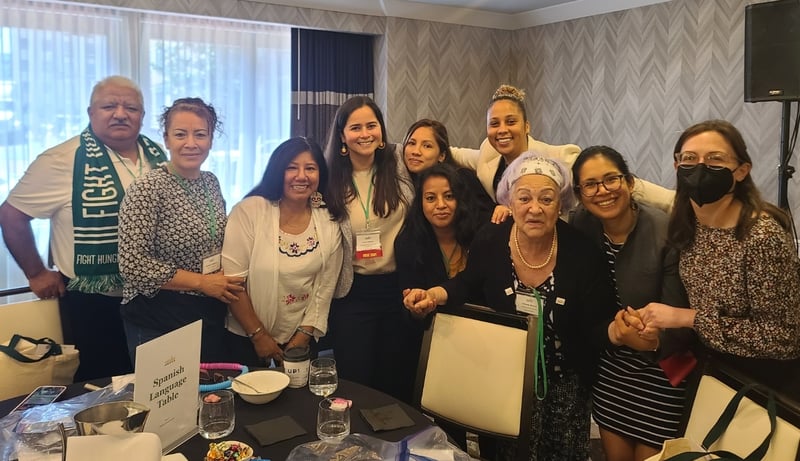 Hunger fighters gathered at this year's Elevating Voices: Power Summit in D.C.
And this is what sets this Power Summit apart – its unique positionality as being developed for and by individuals with lived experience of food insecurity, with the aim to not only center, but also to listen to and amplify the voices of individuals who feel the impacts of hunger every day.
Erica Astacio, Power Summit advisory committee member, said, "nothing for us, without us. We deserve a seat at the table, and when that doesn't happen, we need to create our own table."
Create their own table they did, with Will McIntee, Senior Advisor for Public Engagement, White House Office of Public Engagement, a guest at the Power Summit, remarking, "It's humbling to stand in front of a room with so much power. We look forward to joining you at your tables for this conversation and learning more from you."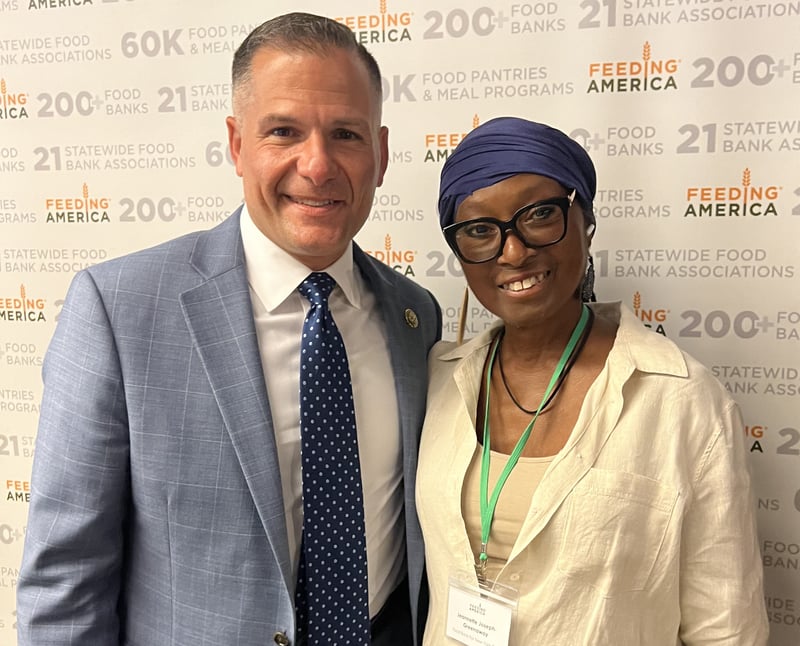 Jeannette Joseph-Greenaway (Executive Director of Agatha House, a Food Bank member agency in the Bronx) with New York Congressman Marc Molinaro, NY-19.
We applaud Feeding America for creating a space for these important discussions. At Food Bank For New York City, we believe every person has a power that's theirs and theirs alone—to see and realize possibility in every new day, to fight and overcome adversity with dignity.
A huge thanks to Jeannette Joseph-Greenaway (Agatha House in the Bronx), Evelyn Viera (Life Together Works NYC), and Katherin Morales (Catholic Charities NY) for representing our Food Bank member network at this historic event!