It's National Volunteer Month, which means it's the perfect time to join us in the fight against hunger! Thankfully, there are a ton of ways to get involved, from putting in shifts at a local soup kitchen to advocating for hunger relief on social media.
For a little inspiration, check out our guide below, which outlines some easy ways to leverage your talents to combat food insecurity.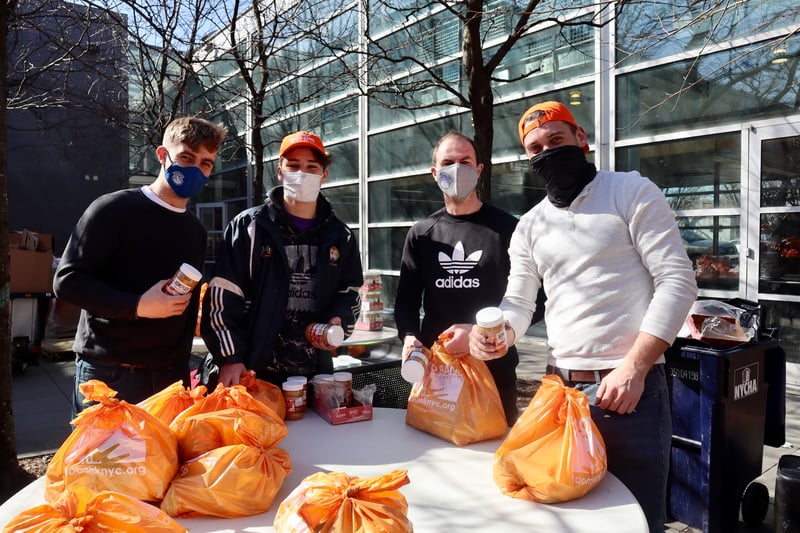 Join a Virtual
Service
Event
Though not all onsite volunteer opportunities are back up and running yet, there are still a number of ways to get involved with hunger relief virtually. In fact, many organizations like ours have been holding virtual volunteer events throughout the pandemic to connect folks and galvanize for action. Click here to join Food Bank's next virtual service event on 4/21!
Support a
Local Pantry
When giving back, it's always best to keep things local. So, use our Food Finder Map to locate one of our member food pantries or soup kitchens in your neighborhood that you can support. It's a great way to fight hunger and show up for the folks in your neck of the woods.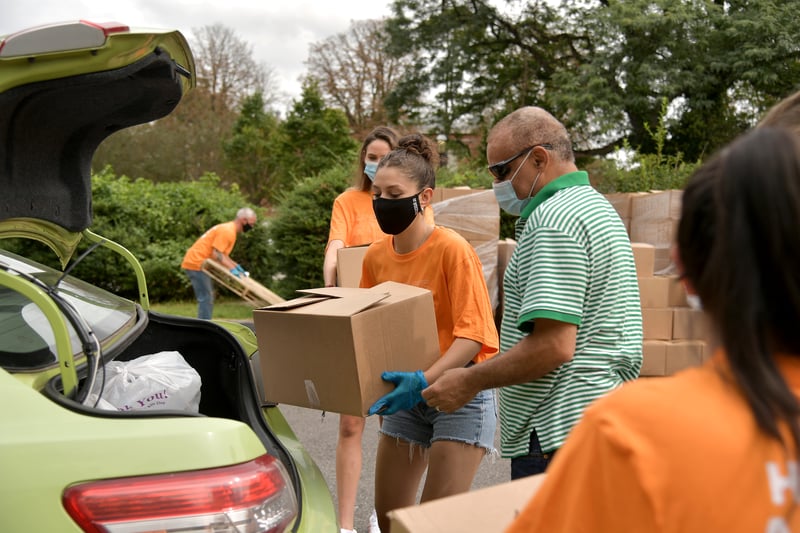 Write a Letter
to a New Yorker in
Need
During challenging times, a kind note can make a huge impact in someone's life. While we're not currently accepting onsite volunteer assistance at our Community Kitchen, our "Dear New York" program allows you to interact with our clients in a safe, socially distant way. Simply write a letter and we'll slip it into one of our to-go pantry bags. To get started, check out our "Dear New York" toolkit.
Use Social Media
An easy way to make a difference in the fight against hunger is to get the word out on social media. Our Social Media Ambassador Program encourages volunteers to use their platforms to educate people on our mission and the state of food insecurity in NYC. As we've seen throughout 2020, social media has transformed into a lifeline for folks looking to start important conversations and share resources.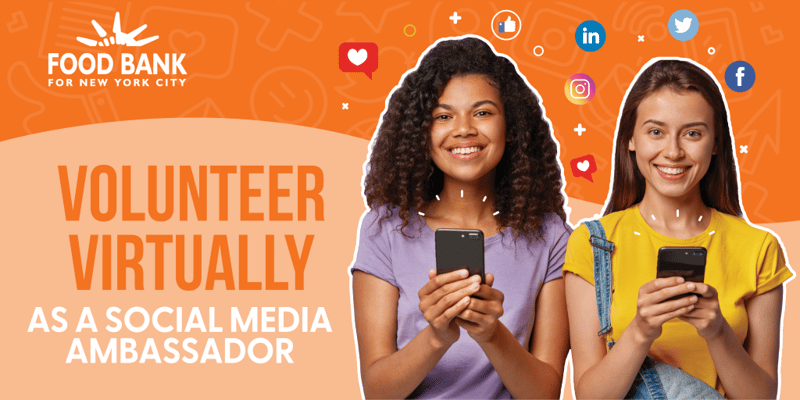 Go on a Food Rescue Mission
There are many restaurants, cafés, and grocery stores that throw away perfectly good food at the end of the business day, either because it's not shelf-stable or because it's company policy. As you can imagine, this creates a huge surplus of food that's completely going to waste. To help save these resources and redistribute them to organizations that can use them, consider going on a food rescue mission! Groups like Food Rescue US can help you come up with your rescue plan.
Advocate for Hunger Relief
There's never been a better time to advocate for hunger relief at the federal level. President Biden has made it clear that combatting food insecurity is a major priority for his administration, which presents a great opportunity for you to use your voice to impact national policy. Join our action team to send letters to your members of Congress in support of legislation that expands food assistance nationwide.