Not all women menstruate, and not all people who menstruate are women. So, let's explore some gender-neutral products that menstruators can use without feeling pulled to either side of the gender spectrum!
Check out our finds below, and make sure to peep the bottom of this article for some resources geared toward transgender, genderqueer, non-binary, and gender nonconforming menstruators.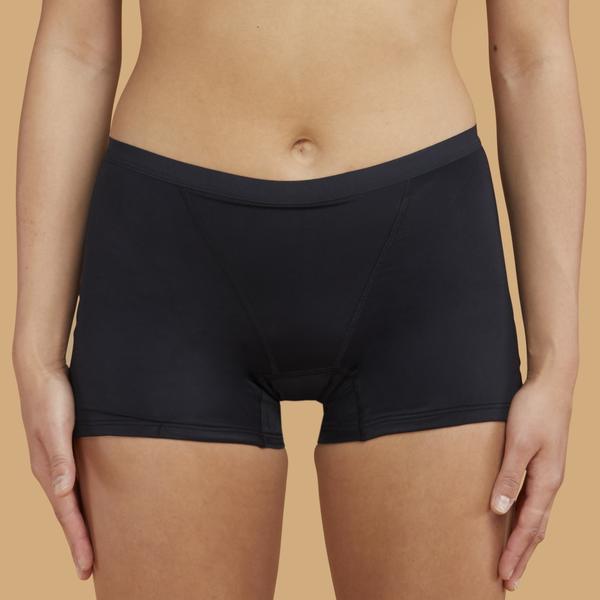 If you like the look of a classic boy short, you can't go wrong with this pair from Thinx. Made from durable yet cozy materials, this underwear is designed to be "moderately absorbent," while also being discreet and gender-affirming. Plus, proceeds from every purchase through Thinx goes toward providing menstrual care products to those in need, which is a win-win for all of us!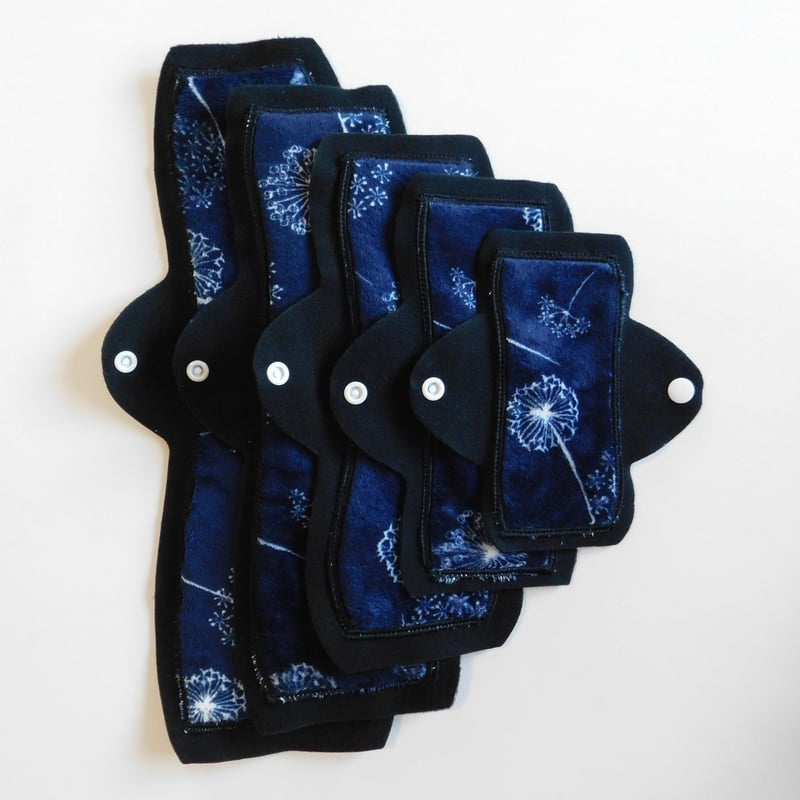 There are a ton of fantastic gender-neutral pad vendors on Etsy, but we were particularly drawn to the playful options from CozyFolkInnovations. Not only are these pads reusable, but they're available in a wide array of patterns, from the decidedly girly to the masculine and everything in between. The brand also sells moisture-wicking pads, which could be great for those who run hot!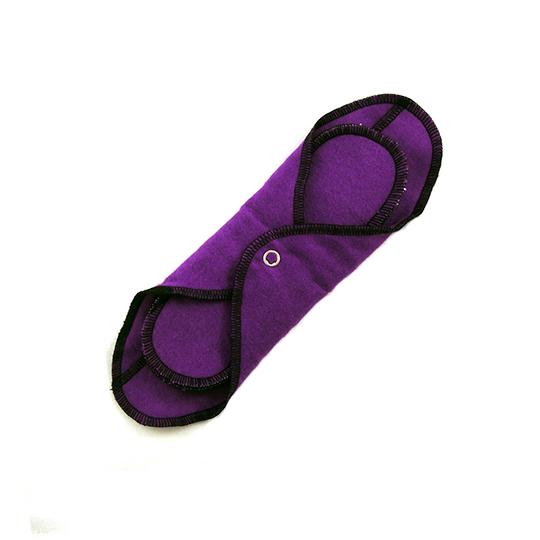 Another solid pad option is the Day Pad from GladRags. Unlike other pads you may find on the market, these are built with a holder and two inserts, which allows you to modify the design based on the absorbency you need. It's worth noting that the all-cotton Day Pad is eco-friendly and cost-efficient, marking it as a great option for those looking to reduce their carbon footprint.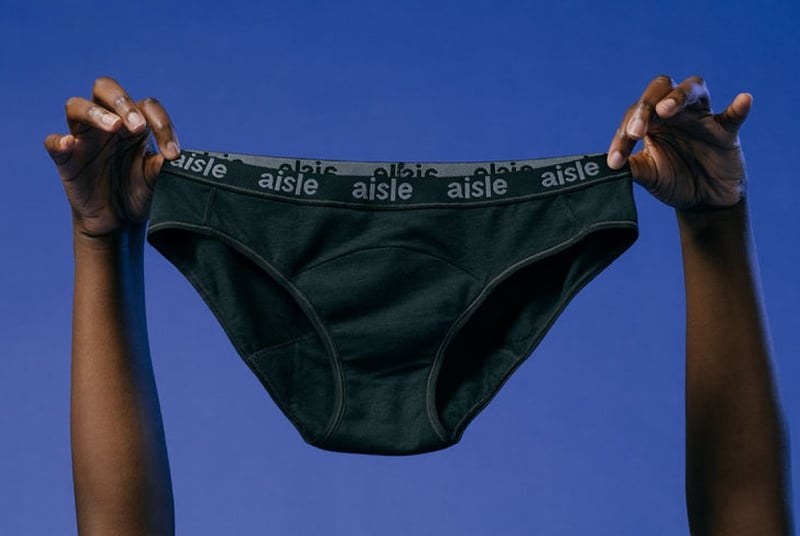 Made from an ultra-soft combination of Tencel, organic cotton, and spandex, these briefs from Aisle are a gender-neutral dream. Plus, they're outfitted with a special bonus absorbency booster, so should keep you dry no matter the flow. And if you like these undies, you'll be glad to know that the brand also sells menstrual cups, pads, and liners.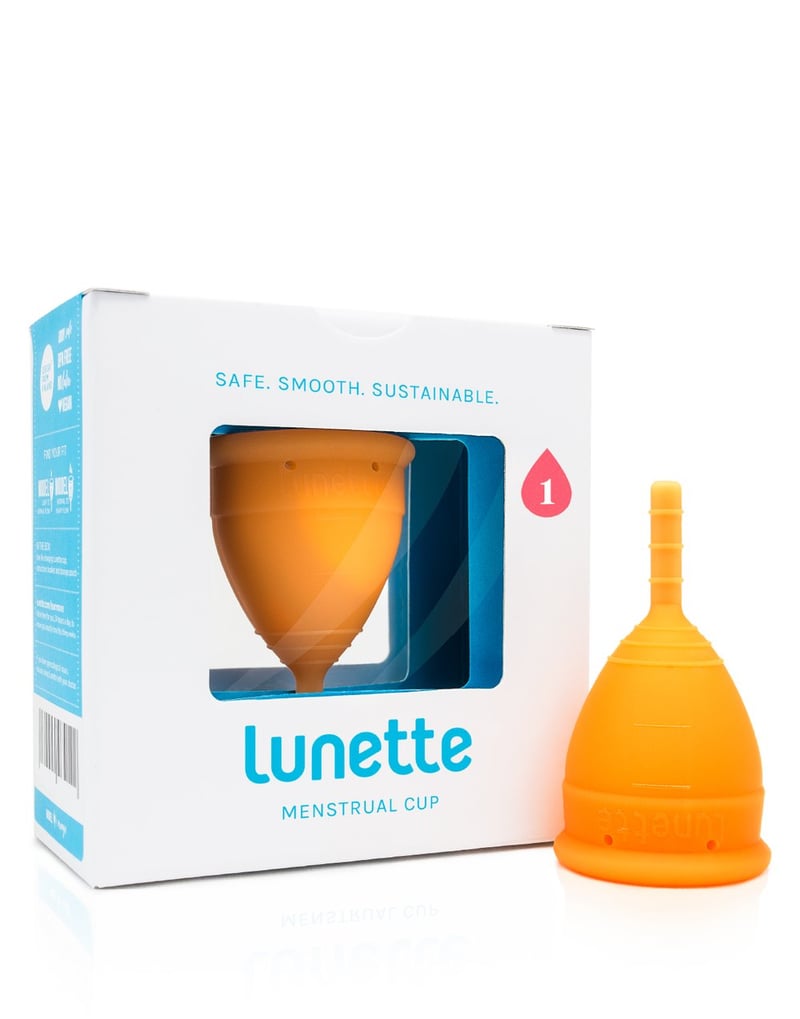 If you're looking for an all-purpose menstrual cup, you may want to consider this beauty from Lunette. Available in several different colors and sizes, this reusable cup is not only environmentally friendly, but totally safe to wear for upwards of 12 hours a day. And just as an FYI, the cup is made with soft, medical grade silicone that is BPA and chemical free.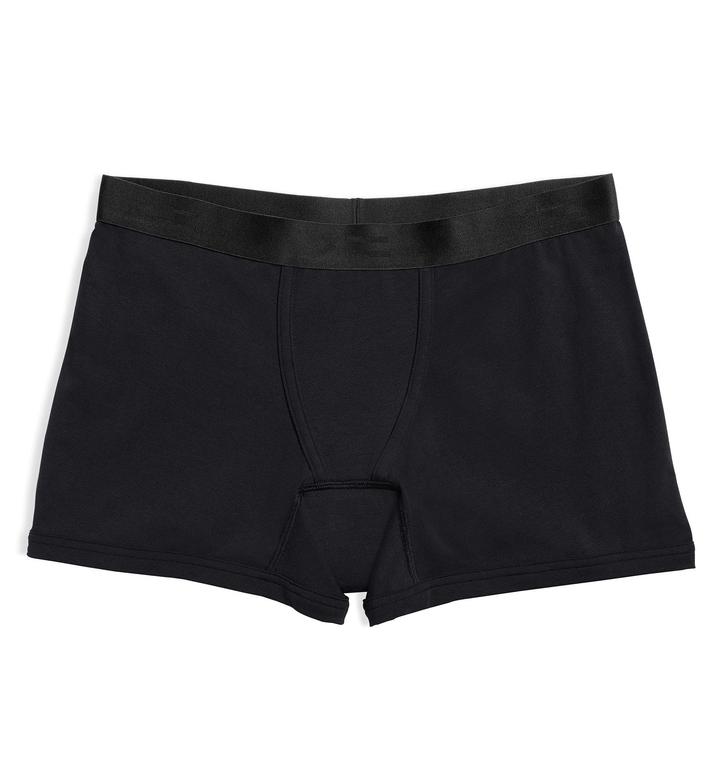 TomboyX is an awesome gender-neutral brand popular with folks outside the binary. Though the company sells an assortment of briefs, boxers, and boy shorts, we're putting the spotlight on its line of leakproof underwear. Though not as absorbent as other sanitary products might be, this underwear is great for light days and incontinence. Simply choose the cut and color you like, and go from there!
Resources to check out!
Now that we've gone over our products picks, we wanted to round things out with a few resources you can use if you're struggling with period shame or gender dysphoria while menstruating. Everyone's relationship with their period is totally unique, and no one gets to tell you how to menstruate.
Use REFUGE Restrooms to find safe, gender-neutral bathrooms whenever you need them.
Download an app like Clue to track your menstrual cycle so that you can anticipate and prepare for feelings of gender dysphoria caused by your period.
Visit URGE to learn more about gender equity as it relates to menstruation.
Check out the provider database at TransPulse to find queer- and trans-friendly physicians and doctors.
Call the Trans Lifeline (877-565-8860) to connect with trans operators trained to offer radical support and care to members of the transgender community.