On Thursday, Aug. 3, Food Bank For New York City celebrated the graduation of 20 member agencies from its third annual Masterclass cohort on Thursday at Penn 1. This marked the first in-person gathering of its kind since the start of the pandemic. Graduates included organizations like Agatha House Foundation, Christ Abundant Life Ministries, La Jornada NY Food Pantry, and many more.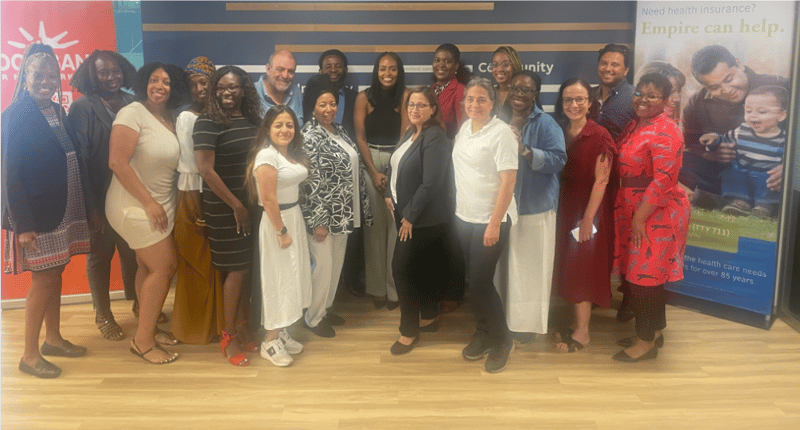 Our Masterclass cohort smiles for the camera as they are celebrated in our third annual graduation ceremony.
The Masterclass series aims to empower leaders that reflect the diversity of New York City with the resources and tools they need to overcome unique challenges and scale their program's impact across the five boroughs. It contains five key modules on Advocacy, Fundraising, Leadership, Sustainability, and Project Management, with plans to launch a sixth Marketing component next February. Over the past three years, 35 organizations have completed the Masterclass, and next year's cohort is set to double in size. It was recently recognized for excellence in community building by Feeding America and is supported by our friends at Empire Blue Cross Blue Shield (BCBS).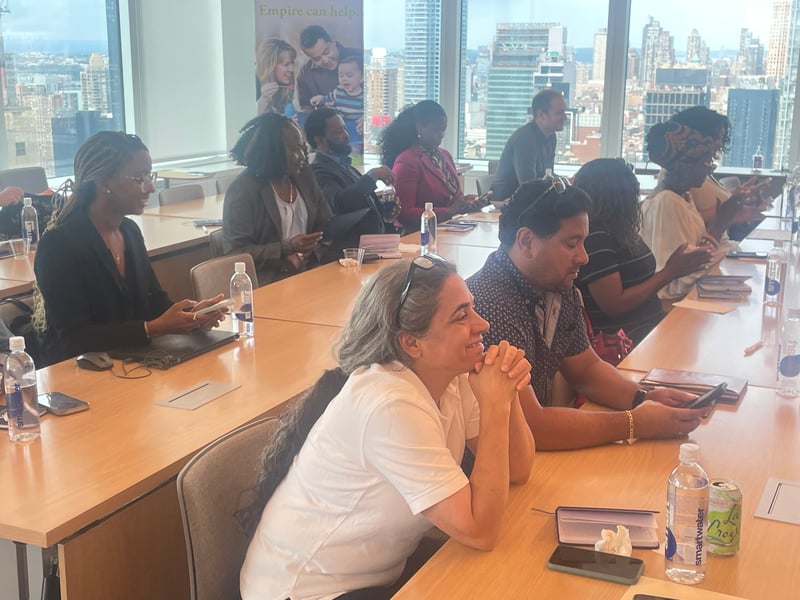 The Masterclass graduates watch as their colleagues are awarded their diplomas on stage.
Leslie Gordon, President and CEO of Food Bank, kicked off the event by acknowledging the remarkable achievements of our agency partners.
"You're special. What you do every day is powerful and it's magic," Leslie said.
Leslie Gordon, CEO of Food Bank For New York City, addresses this year's graduating class.
Victor Bell, Director of Marketing and Sales at BCBS, highlighted the company's commitment to supporting the community. Their partnership with Food Bank For NYC has provided crucial resources and volunteers in the fight to end hunger.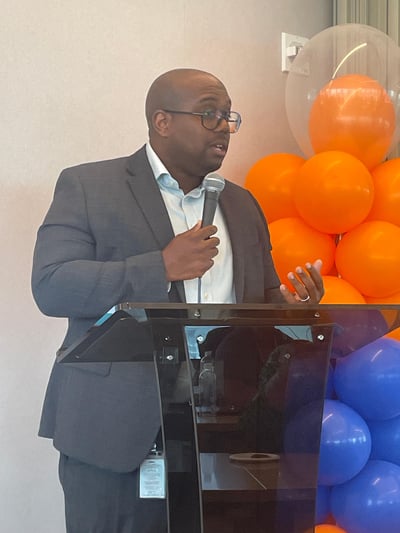 Victor Bell, Blue Cross Blue Shield elaborates on the health implications of hunger, and the importance of volunteering.
The event also featured moving testimonies from Pastor Lara Emmanuel of Christ Abundant Life Ministries, who initiated the CALM food pantry to protect school children from predatory gang members. Today, her organization feeds 20,000 community members yearly, thanks to the knowledge and resources acquired through her partnership with Food Bank and the Masterclass program.
Pastor Lara Emmanuel shares how the Masterclass program helped her and her organization, Christ Abundant Life Ministries better serve the community.
Another success story is Jeanette Joseph-Greenaway, founder of Agatha House Foundation, who used the Masterclass to build new partnerships and scaled her program to meet the growing need for food support both during and after the pandemic. These stories are a testament to the power of knowledge and collaboration in scaling our impact across NYC.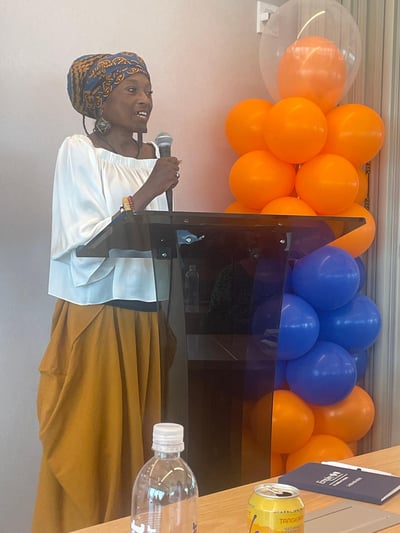 Jeanette Joseph-Greenway, founder of Agatha House Foundation, shares how she feeds New Yorkers in need during and after the pandemic.
The room erupted in applause as each graduate stepped on stage to receive their diplomas. Armed with knowledge, resources, and newfound partnerships, these extraordinary leaders help advance our shared mission to end hunger and create a better future for all New Yorkers. They are the heart and soul of Food Bank for New York City, and their unwavering dedication to service makes them true heroes in every sense of the word.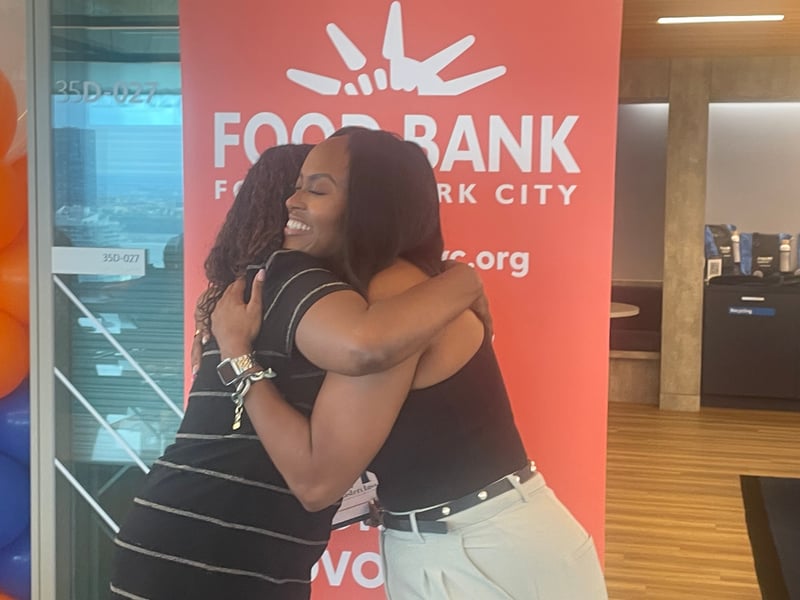 Zanita Tisdale, Vice President of Agency and Organizational Impact, congratulates a recent graduate in a warm embrace.